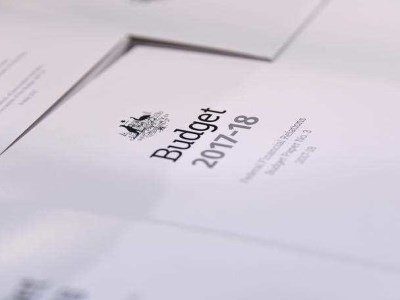 Last night, Federal Treasurer, Scott Morrison, unveiled the long awaited 2017 Federal Budget, vowing greater "fairness, security and opportunity" for Australia's economy.
Speaking before Federal Parliament, Morrison outlined a plan to invest in infrastructure, small business, training and education, including an $18.6bn funding boost to schools.
Flagging recently announced reforms to education funding, Morrison said the Federal Government would continue to invest "record amounts" in education in line with the needs-based Gonski funding model.
"After reversing proposed savings from the 2014-15 Budget, we will invest $18.6bn in extra funding to educate our children in all schools over the next 10 years," Morrison said.
"Our schools funding package delivers a fairer and simpler way to meet our shared commitment to educate each and every child, in accordance with the Gonski needs-based standard."
In addition to the funds provided by the GST to the States, Morrison said the Federal Government will meet 20% of the needs-based funding for every student in the public school system and 80% for students in non-government schools by 2027.
Funding for each student across all sectors will grow at an average of 4.1% each year.
However, while schools were clearly one of the biggest winners out of the Budget, not all are celebrating.
The Federal Government recently identified 24 schools that are likely to receive lower funding over the next decade.
These schools are mainly Independent schools in Canberra and northern Sydney that receive income in excess of the Schooling Resource Standard (SRS), which is linked to the recurrent Federal funding.
However, in a move to relieve financial pressure from any funding cuts, the Federal Government said it will provide $40m for "adjustment assistance" to schools experiencing unreasonable hardship in the transition.
The Federal Government will also give $125m over the next five years to representative bodies of Independent schools in the States and Territories to implement the Federal Government's reforms.
Commonwealth capital grants for private schools will also increase by 28% to an estimated $182.5m per year in 2021.
The Federal Government has also outlined measures to support schools and students in low-socioeconomic areas, as well as improving funding for Indigenous education.
For students who are considered disadvantaged, a "location loading" will be provided which will see a 5% per student funding boost to regional and remote schools over the next decade, up from the national average of 4.1%.
In a statement today, Australian Education Union (AEU) federal president, Correna Haythorpe, said the budget was "hard on students and soft on big business".
"Schools can't close student achievement gaps with cuts to schools funding – it's that simple," Haythorpe said.
"In 2018 and 2019 alone schools will miss out on $3bn in extra resources which they would be getting under the current Gonski Agreements."