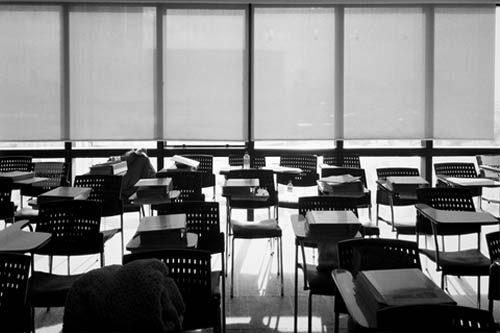 Treasurer Josh Frydenberg handed down the 2019 Budget, weeks out from what promises to be a pivotal federal election.
In the speech, Frydenberg said the Federal Government would commit around $30m to all schools for upgrades to libraries, classrooms and playground equipment.
The funding will see every federal electorate in Australia offered $200,000 in "local school community" money.
"Education is the first defence of the nation," Frydenberg said in Parliament House on Tuesday night. "It is critical to our prosperity, harmony and advancement as a country."
Frydenberg also pledged $453m to extend pre-school education, enabling 350,000 children to receive 15 hours of quality early learning per week in the year before school.
"We will continue to work with the states and territories to support a longer-term plan. Lower taxes, more infrastructure, better skills and a quality education," he said.
In the lead-up to May's election, the Federal Government has committed around $300bn to all Australian schools – a total increase of 63%.
"This is a real dividend from a strong economy and comes without increasing taxes," Frydenberg said.
Meanwhile, Labor is promising to deliver the biggest investment in public schools in Australian history if it is elected in May.
The Opposition's $14bn, 10-year education plan will see more than 13,000 extra teachers flow into Australia's public schools, which have been struggling with resource shortages and burgeoning enrolments.
In February, Shadow Education Minister Tanya Plibersek said Labor will also provide an extra $300 million to ensure students with disability get the support they need at school.
What the experts say
Peter Goss, school education program director at the Grattan Institute, said Tuesday night's education announcements showed "no substantial change in policy".
"Yes, $300 billion is the biggest ever spend on recurrent school funding, but with rapidly growing student numbers and the cost of wages going up each year, that doesn't mean much," Goss wrote in The Conversation.
"And it appears to be exactly what is in the National School Reform Agreement, which was signed between the federal government and all states and territories at the end of 2018."
Steven Lewis, Australia Research Council discovery early career researcher award Fellow at Deakin University, said that despite efforts to focus attention on the "quantum" of money earmarked for schools, there is "precious little" in the Federal Government's budget to signal any new shifts in policy focus.
"It remains to be seen precisely what long-term benefits to student learning can come from a one-off injection of federal funds, especially when this is to be split between the 9,000-plus schools throughout Australia," Lewis said.
Susan Irvine, associate professor of early childhood and inclusive education at the Queensland University of Technology, said that while the announcement of $453m to extend preschool provision is welcome, but it's not enough.
"Currently the government funds 15 hours of preschool education for 3 ½ to 4 ½ years-old children, led by a degree qualified early childhood teacher in the year prior to school," Irvine said.
"But when the commitment to the provision of early childhood education was announced by the previous Labor government, the expectation was that it would be sustained by secure, long-term funding. Tonight's is another short-term agreement that provides funding security for children, families and service providers for only two years."