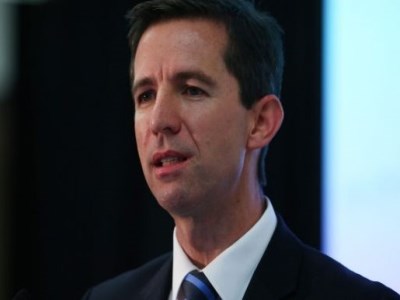 The Federal Education Minister,
Simon Birmingham
, has released the findings of a sweeping review into the controversial Safe Schools anti-bullying program.
Last month, Prime Minister
Malcolm Turnbull
requested an investigation
into the taxpayer-funded program following concerns by some of his MPs that its teachings may be inappropriate for children.
The program, which is run by Safe Schools Coalition Australia (SSCA), is aimed at raising awareness of lesbian, gay, bisexual, transsexual and/or intersex (LGBTI) school students and includes a strong anti-bullying focus.
In a statement made on Friday at Parliament House, Birmingham said the review, which was overseen by professor, Bill Louden, "was established with worthy objectives to reduce homophobic and transphobic behaviour."
"Every student has a right to feel safe at school. Tolerance should be taught in our schools and homophobia should be no more accepted than racism," Birmingham said.
"Students should not be confronted with, nor be at greater risk of, accessing information or material that is inappropriate for their age or cultural background."
However, he added that parents should have confidence in what is taught in a school and receive clear information, "especially about potentially contentious issues".
"Parents should have a right to withdraw their child from classes dealing with such matters," he said.
The review found outlined steps it would take to address concerns by parents and other community members, following attempts by the Australian Christian Lobby (ACL) and some conservative MPs to have the program scrapped.
Some of these steps include the removal of potentially unsuitable lesson plans, addressing concerns about third party links, limiting the distribution of certain materials and a requirement for parental consent for student participation.
Professor Louden's Review is available at
www.education.gov.au