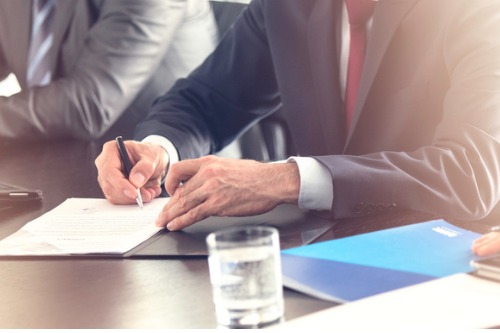 The NSW Education Standards Authority (NESA) confirmed that the Higher School Certificate (HSC) is going ahead in 2020, despite many students staying at home due to the COVID-19 outbreak.
On Tuesday, 74% of NSW public school students stayed at home – a jump from 40% on Monday, after Premier Gladys Berejiklian encouraged parents to keep their children at home. However, she reiterated that schools remain open for those who want to attend.
Meanwhile, the NESA Board has announced the establishment of a COVID-19 Response Committee to address developing issues as a matter of urgency.
Chair of the NESA Board Professor Peter Shergold reassured students that they would be able to complete their studies despite the "unprecedented situation" facing communities across Australia and the world.
"We want to assure you that you will be able to get a HSC certificate this year, and that the certificate will facilitate access to university, further education and employment, as it has for students over the past 50 years," Professor Shergold said.
"Keep learning, do your assessments as advised by your school, make progress on your major projects where you can and, most importantly, look after yourself, whether you are at school or at home. Reach out to family, friends and your teachers if you need to".
Professor Shergold said that if students get sick, their school and NESA have provisions to ensure they are not disadvantaged.
Principals given more power
Effective immediately the Board is giving principals or system authorities the power to make decisions about the number and weighting of HSC formal assessment tasks for their school in 2020.
"The Board affirms its complete trust in principals and teachers. This action provides schools with the flexibility they need to support their students in the context of the COVID-19 outbreak," Professor Shergold said.
NESA will provide specific advice to principals about this delegation of authority later this week.
The NESA COVID-19 Response Committee said it will urgently be providing advice on work placements for VET students, students working on a group drama, dance or music performance and students completing projects and major works.
Professor Shergold said the situation faced by schools was unprecedented and that "in this situation the Board recognises above all else that the health, safety and welfare of students and teachers is paramount".
"The Board discussed at length issues of disadvantage, dislocation and social isolation," he said.
"Decisions and advice will be based on the principles of fairness and equity that have always underpinned the internationally recognised HSC credential".
Last night, Prime Minister Scott Morrison announced further social distancing measures, placing a ban on gatherings at swimming pools, amusement parks, fitness and beauty centres, museums, auction houses and food courts, among many other public venues.
The draconian measures come as health authorities confirmed that the number of cases in Australia soared past 2,000 overnight.
There are now more than 1,000 cases in NSW, 411 in Victoria, 397 in Queensland, 170 in South Australia, 175 in Western Australia, 39 in ACT, 28 in Tasmania and six in the Northern Territory.
Worldwide, more than 415,000 people have now been infected and 18,500 killed since the first death was reported in China on January 9.