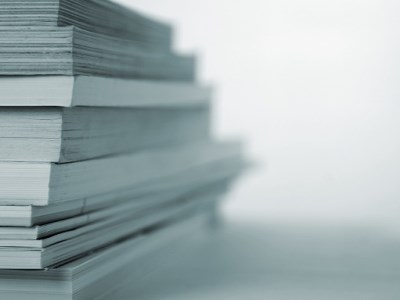 The 2016 Australian Principal Occupational Health, Safety and Well-being Survey, released today, shows that working conditions for principals continues to worsen in most states – in some cases dramatically.
The survey, now in its sixth year, showed that compared to last year, there has been an increase in workloads, sexual harassment, threats of violence, physical violence and bullying across the nation.
When it came to threats of violence, the most significant increase was seen in Tasmania, with a 54% spike in such incidents between 2011 and 2016. The next highest was NSW, which saw a 53% jump, followed by the ACT (44%).
However, despite the grim trend elsewhere, South Australian principals reported a 3% drop in threats of violence, and Tasmania saw a 14.23% fall in such incidents over the last year.
ACT principals experienced the biggest increase of physical violence (56%), followed by NSW (53%) and Tasmania (51%).
Principals in the Northern Territory suffered the highest increase when it came to bullying (32%), followed by principals in Tasmania (31%) and Victoria (12%).
However, Western Australian principals experienced a 21% fall in bullying related incidents, and there were also improvements in the ACT (-8%), Queensland (-4%) and South Australia (-4%).


'Whole-of-government approach needed'
The report breaks one major component of well-being – stress – into several key categories.
The largest increases in stress were reported for mental health issues for both staff and students. Stress diminished for union/industrial disputes, critical incidents, financial management issues, and lack of autonomy.
Another positive trend was that principals are reducing their working hours during holiday periods, which indicate a more appropriate balance between work and life.
The lead author of the report, Australian Catholic University (ACU) associate professor, Philip Riley, told The Educator that he has been working with Teachers Health Fund to organise all state departments of education to meet collaboratively to discuss solutions.
"We need to share what works, because while Australia's regional areas might have differences in approach, there aren't any general differences between the states and territories themselves," he said.
"A whole-of-government approach is the best way to address these issues that are affecting principals around Australia."


Problems worsening, but principals still love their job

Riley pointed to the "inexorable upward trend" of offensive behaviours, such as threats of violence and actual violence.
However, he said that he found the increasing reports of stress due to the mental health issues of students and staff particularly alarming.
"The increase in principals reporting stress from the mental health issues of students and staff is alarming, because this is consistent across every system and every state and territory," Riley told The Educator.
However, Riley noted that despite the burgeoning workloads, sporadic violence and intense burnout, principals nonetheless show great dedication and enthusiasm in their profession.
"Principals are remarkably dedicated people. Despite all of these problems, they're saying they get a lot of satisfaction out of the job and have high commitment to the workplace. This message doesn't get lauded enough," he said.
"Very few principals and teachers get sufficient thanks for the jobs they're doing, considering that it's the second most important job you can do behind being a parent."