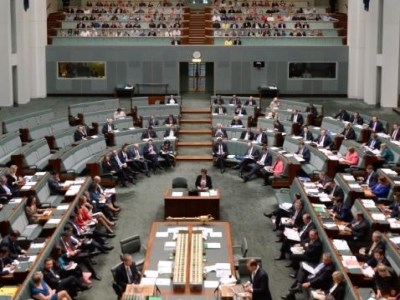 The Australian Education Amendment Bill 2017, commonly referred to as 'Gonski 2.0', has passed Parliament, paving the way for an extra $23.5bn to schools over the next decade.

The major breakthrough came as the Federal Government secured the 10 crossbench votes it needed in the Senate for the legislation to pass.

Senators including Nick Xenophon, Jacquie Lambie, Pauline Hanson and Chris Back, officially backed the government's funding plan on Wednesday after the Coalition agreed to last-minute amendments to the Bill.

The concessions include an extra $5bn to schools on top of the $18.6bn pledged by the Federal Government, reducing the roll-out from 10 years to six and a $50m package to help Catholic schools transition to the new model.

Labor and the Greens voted against the Bill, which was passed at 2am this morning in Parliament.

Federal Education Minister, Simon Birmingham, said the new plan – which begins in 2018 – delivers "fairer funding arrangements for Australian school kids faster".

"It will put around $2,300 per student on average into schools across the country, but delivers the fastest growth to the public schools who need it most and to the public schools who got the most unfair deals in the past," Birmingham told Channel Seven this morning.

However, Labor has already vowed to fight against the reforms and take the issue to the next election.

Opposition frontbencher, Anthony Albanese, said the Federal Government had "adopted the rhetoric, but not the investment".

"That's why we will continue to argue for more funding for schools, particularly for needy schools," he said.