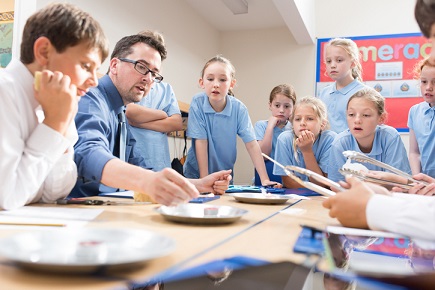 The latest report by Mitchell Institute at Victoria University calls for rapid government action to boost capabilities across all stages of learning.
The report follows calls from major education, industry and government leaders to emphasise capabilities in Australian education, and provides policy suggestions for governments to turn these calls into action.
Mitchell Institute Director, Megan O'Connell, said governments must deliver systems that support all early learning centres, schools, vocational institutions and universities to strengthen capabilities in every Australian learner.
"Over the past few years and this year especially we have heard repeated calls for greater emphasis on capabilities in Australian education," O'Connell explained.
"Things like critical thinking, creativity, resilience and communication skills have been found to help young children prepare to learn, improve outcomes in school and increase lifelong wellbeing and job success."
O'Connell said that while there is a lot of great work happening right across the education spectrum, governments to drive change if all students are to benefit.
"Ten years ago Australia made a commitment to grow capable learners, 'confident and creative individuals', in the Melbourne Declaration and this year the major Gonksi 2.0 report again recommended to strengthen capabilities," she said.
"We can't spend another decade talking about wanting to improve in this area – we need capabilities prioritised in Australian education now."
The report urges governments to adopt three priorities to ensure children and young people can grow capabilities: long-term commitment, support for the education workforce and new approaches to measuring student growth and development.
It also suggests eight steps to strengthen capabilities in Australia and highlights successful practice already underway here and overseas.
While the report emphasises that government delivery is necessary to ensure equity across the system, it also notes that parents, educators and employers play crucial roles in enhancing capability-focussed learning.
Alongside the report, Mitchell Institute explains what capabilities should look like in learners at different ages and offers advice for anyone wanting to enhance their development.
"The term 'capabilities' is not clear to everyone. We need to support parents, educators and employers to better understand how to help grow these in children and young people," O'Connell explained.
O'Connell said capabilities help young children share and play with others, enable school students to communicate ideas and allow young adults to recognise their strengths and overcome challenges.
"We cannot have a strong education system without them," she said.
The Mitchell Institute has advocated extensively to strengthen capabilities across Australia, with their work this year informing major policy documents aimed at improving different areas of Australian education:
Lifting our game: Report of the review to achieve educational excellence in Australian schools through early childhood interventions
Through Growth to Achievement: Report of the Review to Achieve Educational Excellence in Australian Schools (Gonski 2.0 report)
Hope is not a strategy – our shared responsibility for the future of work and workers.