2019: Social Media trends for your school and how you can implement them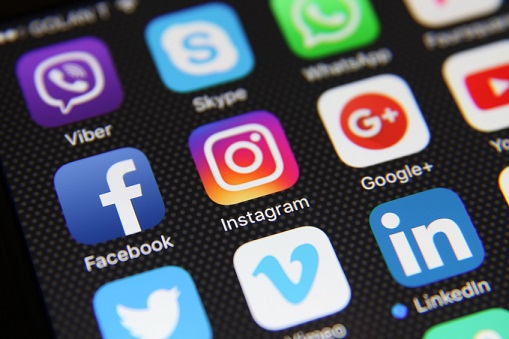 You may not associate schools, which are typically conservative institutions, with social media. But in a world that lives online, making sure you are proficient in the realm of social media has never been more important.
Why? Because that's where your network communicates - including your school's alumni and the parents of your future students. This gives you the opportunity to connect, engage, and impact your audience in a place where that kind of interaction is not just allowed, but invited (as opposed to say, unwanted ads popping up while they read their morning news, or cold calls just as their favourite reality show is about to start - rude!).
If your school is ready to up its social media game in 2019, we've put together the top 3 social media trends with tips for schools, and how your school can implement social strategies to stay one step ahead of the game.
Connect with alumni
Did you know that engaging alumni cuts your enrolment process in half? They have already experienced what your school has to offer, formed a bond with your institution and have the desire to pass a part of their own legacy on to their kids.
The only problem is you don't hear from 95% of them after they leave school. Hmm.
However, if you have a strong and well-maintained school CRM (customer relationship manager), you have the tools to re-engage them at your fingertips. For example, what if you were to create a Facebook group specifically for alumni? A place where they can share memories, post updates, and set up reunion events?
By creating an environment of positivity, you give yourself the opportunity to reconnect and continue to share your story. You also give them the chance to turn around and say "You know what? There's nowhere I'd rather send my child to school".
Collaborations
'No man is an island,' wrote John Donne. The same is true for your school and how you go about marketing it to the right people. It's not just about sharing information about who you are and what you do, it's understanding why your school exists and starting a meaningful conversation with the people you need to be speaking to.
For this reason, collaborations are a real up and comer this year. But what do we mean by 'collaborations'?
Picture this: Young parents are on a real estate website looking for information about buying their dream home. The first three questions they are looking to answer are: what's available, how much will it cost, and what schools are nearby.
Luckily, you have already reached out to your local real estate agent, and they have created a section on their website just for you that tells them, "Here is the school you've been looking for, here's why, and here's where you can read all their amazing blogs about the incredible offerings they have". The real estate agent gets a sale, and you have two new students signed up before the week is out.
The art of video
It's no secret that when we're scrolling through social media, animated and video content captures the eye like nothing else. We often underestimate the power video has to tell a story. When parents are looking for an institution to educate their kids, they want to have a sense of trust, of openness, and security before they even consider you in the running to teach their children.
Use video to tell your stories in a visual way. Take parents on a behind the scenes tour of your latest drama production. Tell them what sets your school apart. What your school stands for. Offer them early bird access to your brand new gymnasium. Have a quick Q&A with your newest teachers about the subjects they are offering the kids and why they do what they do.
Video content will not only engage, but will help you build the emotional connection parents need to put you in the running to educate their kids.
Bonus digital marketing tip for schools: Over 85% of people watch video from their phones on silent. So, consider downloading an app like Clipomatic that provides subtitles to a video!
In summary, yes, there's a lot of hype around social media, but there are good reasons for it. Take the time to sit down and think about who you're trying to talk to and frame your digital marketing plan in a way that will excite them, engage them and, ultimately, convert them.
At Digistorm, our mission is to create premium products (including software, websites and apps) that solve real problems for schools. After more digital marketing tips for schools? Browse the Digistorm blog.