What Does the 'Ordinary' Aussie Family Really Look Like in 2019?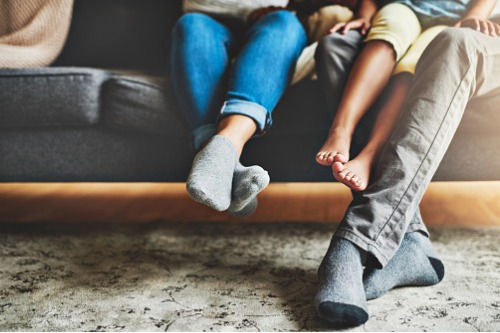 On the blog last month, we shared four of our key learnings from the Interactive Minds Digital Summit. In this post, we discussed everything from how to cultivate a creative work culture to leveraging your data for better storytelling.
However, with more than 20 marketing experts sharing their learnings across the latest digital trends and best practice, drilling our wrap up down to just four topics was quite a challenge.
So, today we're serving up a bonus key learning that we haven't been able to get out of our heads since the summit.
Ready? Let's dive in.
"What does the 'ordinary' Australian look like today?"
This is the question that Mo Bhargava, General Manager of Sales and Marketing at BIG4 Family Parks of Australia posed to the audience. Accompanied by an image of the classic Australian film, The Castle, Mo began to list some of the 'typical' characteristics of who the 'ordinary' Australian is perceived to be.
Today, Australia is more culturally diverse than ever before, so it may come as a surprise that many people still subscribe to the belief that the 'ordinary' Australian has parents who were born in Australia, only speak English at home, identify as Christian -- you're starting to get the idea here. However, as Mo pointed out, only 0.02 per cent of Australians (that's around 5,782 people in the entire country) meet the criteria of this so-called 'ordinary' Australian.
So, this got us thinking, what does the 'ordinary' Australian family look like in 2019?
Reimagining the modern Aussie family.
We've known for a while now that what used to constitute the 'ordinary' Aussie family -- Mum, Dad, and two kids -- is no longer the norm. Drawing on data from the 2016 census, it's clear that Aussie families have undergone significant changes over the past few decades, leading to a decline in the traditional nuclear family structure.
Here are just a couple of census stats to highlight how families have become more diverse:
Blended families (due to separation or death of a partner) make up 3.7 per cent of Aussie families.
6.3 per cent are step-families
15 per cent of same-sex couples have children
So, we've established that the 'ordinary' Aussie family no longer exists, but does your school's digital marketing strategy reflect that? Do you really know who your families are, or are you basing your communication on out-dated perceptions? Next, we're going to dive into why leveraging your data is the key to understanding your families and building better relationships.
Leveraging your CRM data
The first step to understanding who your families are is getting familiar with your data. Sure, it's easy to make assumptions about who you think the 'ordinary' family is at your school, but the only way to know for sure is by analysing your data.
To simplify this process, it's best to keep all of your data in one, centralised location. This might be a basic spreadsheet, but many schools are now using a customer relationship manager to better nurture and manage their families.
Based on the story your data is telling, you can create personas that represent the different types of families that make up your school community. In addition to family structure, consider demographic and psychographic factors such as; education, cultural and language diversity, religious beliefs, and employment status to help craft your family personas.
In summary
As we now know, there is no 'ordinary' Aussie family. Today, modern families are full of diversity and that's certainly something we celebrate here at Digistorm. If your school's ready to build better relationships and make more meaningful connections with all of the families who make up your school community, understanding your data and reviewing it regularly is the key.
At Digistorm, our mission is to create premium products (including software, websites, and apps) that solve real problems for schools. To learn more about how a school CRM can help you build better relationships, get in touch!