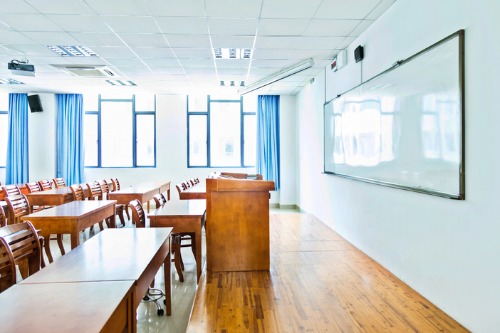 Schools across Australia are constantly in the process of upgrading their facilities or curriculum offerings to boost student outcomes – or simply just to keep up with the demand.
Following reports of booming student enrolments, the government has been working to build and commission new schools.
Fortunately for one school, it has been able to build new facilities through a generous donation from an alumni.
Canberra Grammar School (CGS) recently announced that it will be building a new complex which will include an auditorium, a library, a Centre for Music and Centre for Learning for its 90th anniversary.
The building of these new facilities will be funded by a $20m donation from entrepreneur and former CGS student, Terry Snow, and is considered one of the largest donations to an educational institution in Australia.
Part of the $20m will cover the school's new Indigenous scholarship, education programs as well as professional learning at CGS.
Snow, who is also a patron of the CGS Foundation, previously donated $8m to build The Snow Centre for Education in the Asian Century.
"Mr Snow's exceptional gift will accelerate the School over more than a decade of development, benefiting thousands of current and future students, staff members and families," Dr Justin Garrick, the head of CGS, said.
"It will place music at the centre of the School's educational life, and it will emphasise the centrality of learning, research and study in the most beautiful location on campus."
Music at the forefront
Most importantly, new fresh funds will support the CGS Music program, which currently has more than 100 curricular music classes conducted in Primary and Seniors school every week. Under the program, the school also caters to hundreds of individual instrumental tuition lessons.
The Federal Government also recognised the importance of music in learning, having given the country's largest school music advocacy program Music: Count Us In a funding boost early this year.
The CGS Centre for Music, as well as the Terry Snow Auditorium, will commence construction in late 2019 and is expected to open by 2020.
"Music is also very educational; it enhances discipline and can be very satisfying, and I fully get what the school is trying to do in promoting music," Snow said.
These facilities will also be open to the Canberra community and will house a learning facility, meeting spaces, a concert hall and a repository for music resource.
Dr Garrick said that the new complex will "transform the face and the future" of the school, as the new facilities will also place CGS as an important component in ACT's educational and cultural life.
"It will place mature, independent and guided study, along with the artistic, spiritual and intellectual endeavour that is music, right at the forefront of our educational experience," he said.
"It is the continuation and fulfilment of our School's fundamental holistic tradition."