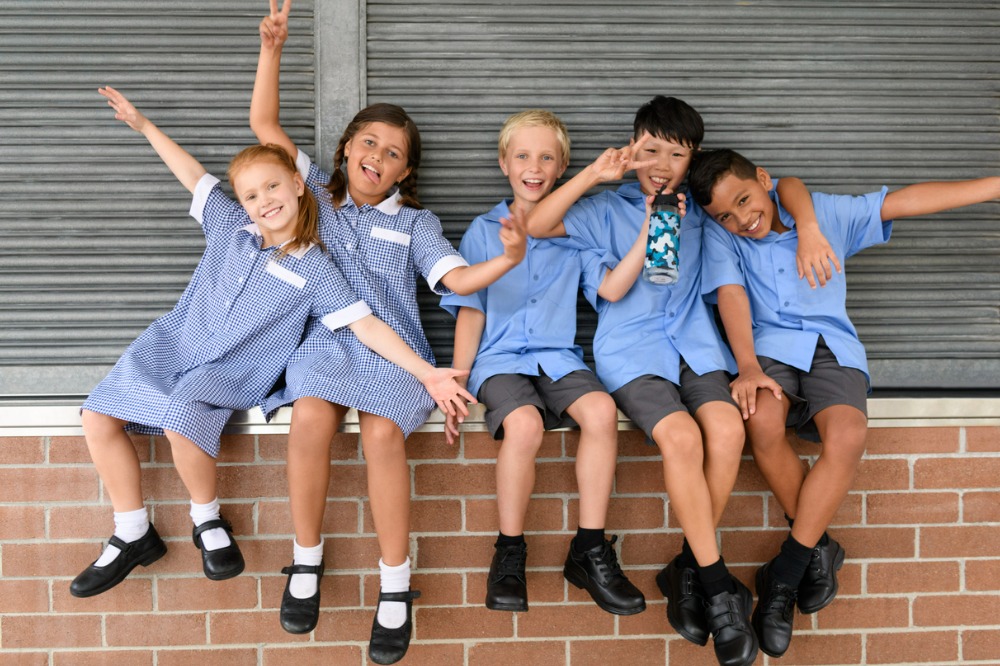 As another school year begins, many principals, teachers and students are still absorbing the disruptive year that was 2021.
However, as forward-thinking institutions, schools are doing their best to forge ahead and identify the tools, strategies and people they will need to adapt to the rapidly shifting education landscape and ensure that their classrooms are vibrant, safe and cutting-edge learning environments.
Australian Christian College Southlands deputy principal, David Ramsay, is one leader who is cognisant of the challenges ahead.
"We all know what a turbulent year 2021 was. The disruptions caused by the ongoing pandemic made it a real challenge for the education sector - for students, teachers and parents alike," Ramsay told The Educator.
"But the big question is: will any of this have a follow-on effect for 2022?"
Below, Ramsay makes 22 predictions about how Australian education will be shaped in 2022.
1. The return of international students.
With estimates for university losses in 2020 as high as $4 billion due to the loss of international students, we can expect this level of funds to slowly seep back into the education industry. In 2019 alone, Australia's international education contributed more than $40 billion to the economy. We can expect to see international students return to both school education and tertiary education during 2022.
2. Regional and rural schools will grow.
With significant growth in working from home and counter-urbanisation, we are seeing house price growth increase exponentially in some regions. As a result, we can expect to see school growth follow.
3. A rapid rise in migration to Australia.
With international borders mostly shut for the past two years, we can expect to see a rapid rise in migration to Australia. Seen as one of the most idyllic places to live across the globe, we can expect continued growth in our population and therefore our schools.
4. Australia's population continues to grow naturally.
Australia's pleasant lifestyle and robust economy will see natural population growth continue, leading to more students in our schools and a greater demand for staffing.
5. 'The Great Resignation' to hit Australia.
There is currently a widely accepted expectation that around the world, there will be a 'Great Resignation'. This is set to come as workers decide to take a new lease on life after the COVID pandemic. It's likely that this will occur in Australia in 2022.
6. Vaccine mandates drive teacher shortage.
With states across the country mandating vaccines, we can expect increased demand in jobs in schools. The Department of Education in NSW still had almost 5,000 of the 80,000 teachers not yet advising their vaccination status in November. At the end of 2021, we also saw strike action as teachers called for greater acknowledgment of their work. These strikes were the first in 10 years. More teacher strikes in 2022 are highly plausible.
7. Growth in online education driven by COVID lockdowns.
With a number of online schools available in Australia, we can expect a growth in their enrolments and a rise in the number of online schools available. Some families have grown fond of learning from home and online, and others have made drastic changes to their living situations.
8. New senior secondary pathways.
With government incentives focusing on disruptive technologies such as executive education, micro credentials, and VET qualifications, we can expect an increased interest from students to embrace these options.
9. Growth in health, construction, and technology jobs.
Students are likely to follow the money trail. In a post-COVID economy we can expect health, construction, and technology jobs to increase and therefore more students to target these jobs.
10. Continued growth in regional property markets.
The property market continues to grow, despite some slowing. As urban living becomes too expensive for many Australians, we are seeing a greater spread of the population into more rural settings. This will alter school enrolments both in terms of numbers and demographics.
11. More venue-specific lockdowns.
Although major lockdowns are complete, we still saw significant numbers of schools closing at the end of 2021 due to COVID infections. In 2022 we can expect the same across Australia. It is unlikely whole cities or states will go into lockdown but we can expect schools and venues to be closed for short bursts.
12. Technology-led learning will be widespread.
As schools exit lockdowns, we can expect the ongoing utilisation of the tools which were used during lockdown. We have all been required to quickly upskill in a range of technologies and we can expect their use to continue.
13. Extensive use of technology by young people.
Throughout periods of lockdown, children and teenagers became accustomed to life on the web. They woke up to their phone alarm, checked their chat feeds, scrolled through social media over breakfast, jumped on the computer for school, socialised online and had family dinners through video calls. This, along with the rise of e-sports and social tools, will likely see a continued increase of technology for our young people.
14. Greater concerns with technology.
'With technology comes great responsibility'. Over the past 20 years and with the rise of the Internet and social media, there has been a heightened fear of technology. With schooling, socialising, and play all existing online in 2021, we can expect a resistance to greater technology by parents and carers in 2022 in an effort to lower screen time.
15. Environmental awareness remains on the agenda.
Climate change continues to be a hot issue for many of our Gen Z and Gen Alpha children. It's very likely that the issue will be pushed in the wider social sphere meaning that there is a high chance of it being a topic of interest in schools among peers. Schools may take action or confront the issue in different ways, but it will still be present.
16. A focus on corporate social responsibility.
Pairing with environmental awareness is the increased focus on corporate social responsibility. It is probable that initiatives for equal pay, elimination of racism and improving all people's quality of life will pervade our schools well into the future.
17. A mental health response to COVID.
Throughout the pandemic, schools have been focusing a lot more on mental health and wellbeing. This will continue to be a major focus in 2022, particularly in response to COVID, but also in response to digital dangers. In-person and online tools will expand and be more readily available for schools and families.
18. Increased parental involvement in education.
As parents took on more of the duties of a teacher and spent more time with their children, they gained a greater value for teachers and education. We can expect more parents visiting the school, contacting teachers, and helping with homework in 2022.
19. NAPLAN will go online for all students.
In 2022, NAPLAN will be completed online. This is an interesting step for some schools and will add to the challenges of everyday schooling. NAPLAN will also continue to be critiqued, and we may see some drastic changes to NAPLAN over the coming years.
20. National Teacher Award salary changes.
At the end of 2021, a change to the National Teacher Award occurred; an increase to overall salaries. However, the adjustment was met with criticism by a number of unions. Teachers across NSW striked as they felt there was a lack of recognition for the increased responsibilities and duties they are required to take on.
21. National Award certification level changes.
In addition to changes of salary, the new National Award has centred on the various AITSL certification levels. There is a focus on lead and highly accomplished teachers, with a new teacher salary level.
22. A renewed focus on literacy and numeracy standards.
Australia's PISA results have been a common discussion point for a number of years. With our performance declining and the gap between the highest and lowest performing students growing, schools will be pressured by the Government to improve these results. The Government has also developed a number of key initiatives to support this.