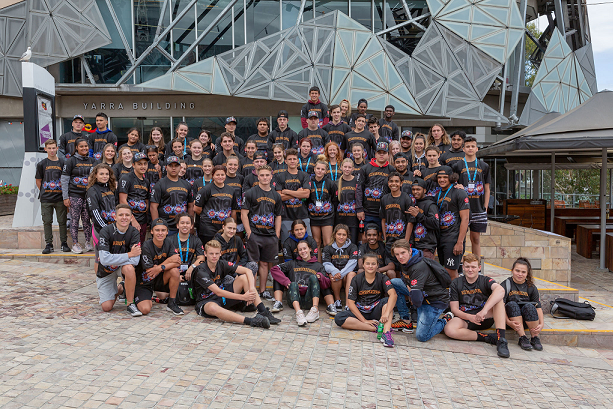 A successful initiative aimed at improving educational outcomes for Indigenous youth is showing strong growth in 2020, with more than 2,500 students graduating from the program.
The NRL School to Work program, launched in 2012 by the Canterbury-Bankstown Bulldogs, Parramatta Eels, Penrith Panthers, and Wests Tigers NRL Clubs, aims to address the Federal Government's 'Closing the Gap' targets.
For more than half a decade, the program has successfully utilised the positive profile of rugby league to support and encourage young Indigenous Australians to complete their schooling and transition into further education or employment.
In 2019, a record number of participating students finished their HSC, with more than 450 Indigenous students taking part in the program. Indigenous students participating in the program scored a whopping 96% achievement rate.
And despite the massive disruption that COVID-19 has caused Year 12 students, the program continues to go strong, with 500 students successfully achieving high school certificates across NSW, Victoria and Queensland in 2020.
Recognising this success, the Federal Government, which has backed the program since its creation, recently agreed to provide an additional three years of funding (2020 – 2022).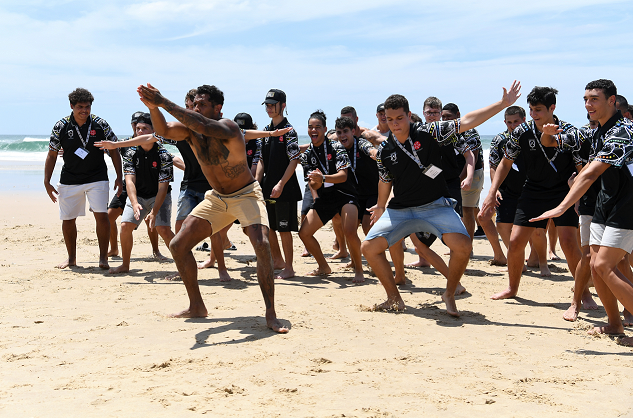 'Significant and real change'
Shaun Humphries, NRL School to Work Program Manager, said the program has remained an individualised needs basis service for the participants.
"With the pandemic of 2020 the program had to adapt to a online delivery model, then adjust as restrictions were eased to maintain the support service that was required for our participants," Humphries told The Educator.
He said each outcome leads to "significant and real change" in an individual's life, but also has an impact on their families and community.
"When we hear and see a participant start their education or employment journey post school, and they say, 'I didn't think this was possible for someone like me' it shows the power the mentorship and guidance the NRL School to Work Program continues to offer".
'Holistic and multilayered' approach needed to Close the Gap
The most recent Closing the Gap Report 2020 report found that school attendance rates in the Indigenous community are 82%, 10 percentage points lower than the non-Indigenous population.
Worryingly, that gap widens significantly in very remote areas, where attendance is just 61% and has declined 5 percentage points since 2016.
Humphries said it is "deeply saddening" to see that the targets still not being achieved.
"What needs to be taken into consideration when trying to Close the Gap in Indigenous disadvantage and social outcomes that any approach to be successful needs to be holistic and multilayered," he said.
"The COVID pandemic of 2020 has added yet another layer to the challenges our young people face".
However, Humphries still holds out hope.
"I have the belief that for the participants who are engaged with the NRL School to Work program are being serviced by a culturally appropriate, holistic approach to supporting and providing our young people with self-determination which can lead to real change," he said.
"In the current contract the program will support 1,000 Indigenous students to achieve their Year 11 and 12 completions and then make that transition into further meaningful education and employment pathways".