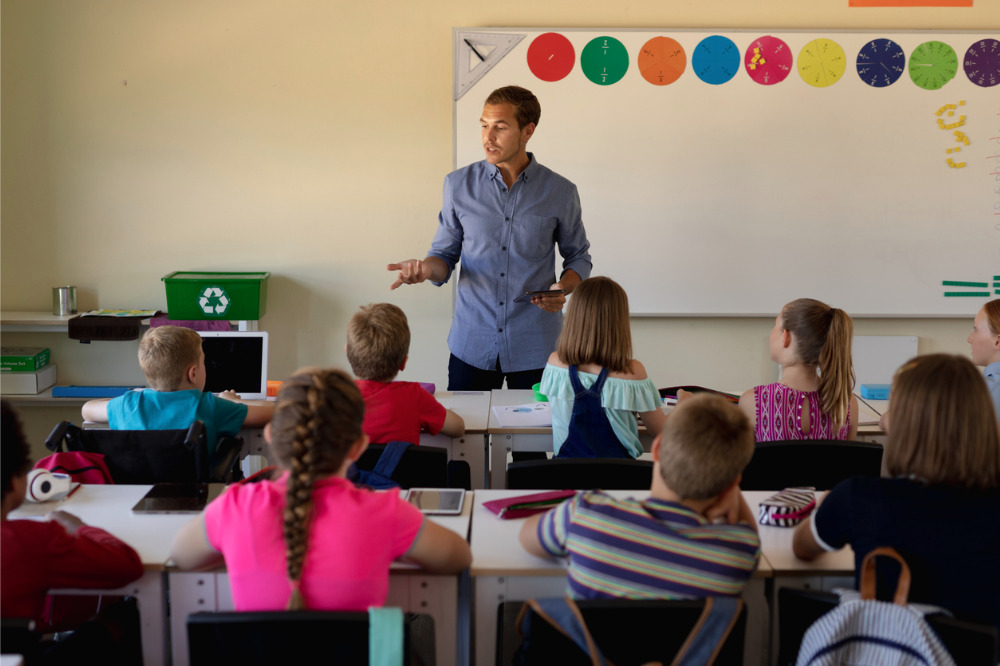 The NSW school system is in a state of severe crisis, but a pay rise for the state's teachers could help alleviate this pressure, according to the first major investigation into the profession since 2004.
Teacher remuneration has been a hot topic as the issue of retention becomes more serious in some states and territories.
In November 2020, the NSW Government announced it would cap pay increases for teachers and other sector workers at 1.5%. The decision, handed down by Treasurer Dominic Perrottet in the state budget on November 17, aims at saving $1.8bn over the next three years.
And this came after a study revealing that teacher pay had been dwindling for the past 30 years.
Now a landmark inquiry into the teaching profession in NSW warns that unless greater financial and human support is given to teachers, the state's education system faces its most severe crisis in decades.
The 200-page report, written by an eminent panel chaired by former WA Premier Dr Geoff Gallop and released over the weekend, collected more than 1,000 submissions from teachers over a 12-month period.
The report's authors say a combination of "constant policy changes", massive increases in student needs, rapid changes in technology and new compliance and reporting responsibilities and higher community expectations of what schools and teachers can do have coalesced to create a crisis that cannot be ignored.
Speaking to the State Council in Sydney, Dr Gallop said there are "dangers at play and important decisions need to be made now and implemented wisely".
"We're in a dangerous situation. There are already serious teacher shortages coming into the system," Dr Gallop said.
"We know that teachers are under huge pressure. The teacher shortages gives us a clear signal that we need to do something".
The report recommends salary increases of between 10-15% for public school teachers over 2022-23, two extra hours of prep time for lessons, more specialist support and the scrapping of the Government's timetable to introduce a whole new curriculum by 2024.
NSW Teachers' Federation president, Angelo Gavrielatos, said the report's findings should be "a wake-up call" for Australia's leaders.
"The NSW Government must act in a way that is proportionate to the crisis we are facing," Gavrielatos said.
"This inquiry reveals a devastating picture of unsustainable workloads and uncompetitive salaries, leading to shortages and difficulty in recruiting and retaining teachers".
Top teachers must be paid more
Professor John Buchanan, University of Sydney Business School, said increasing salaries by 15% would restore teachers' pay relative to that earned by the average professional to that which prevailed 30 years ago.
However, he says this must be accompanied by solutions to the problem of the teacher's compressed wage structure.
"Top teachers need to be paid significantly more," Professor Buchanan told The Educator.
"Compared to nearly all other professionals in Australia, experienced teachers are paid significantly less than experienced lawyers, engineers and ICT professionals".
Professor Buchanan pointed out that these professionals have significantly higher rates at the top of the scale – in the range of 30–50% higher than those at entry level.
"As such, change needs to occur at two levels: the average paid to all teachers to rectify the historic slide in pay compared to all professions and a new, higher paid classification to the most skilled and experienced in the profession," he said.
"Increasing the top wage rate would have the effect of increasing the attractiveness of teaching as a lifetime career and greatly increase the likelihood that the best teachers will be retained in the future".