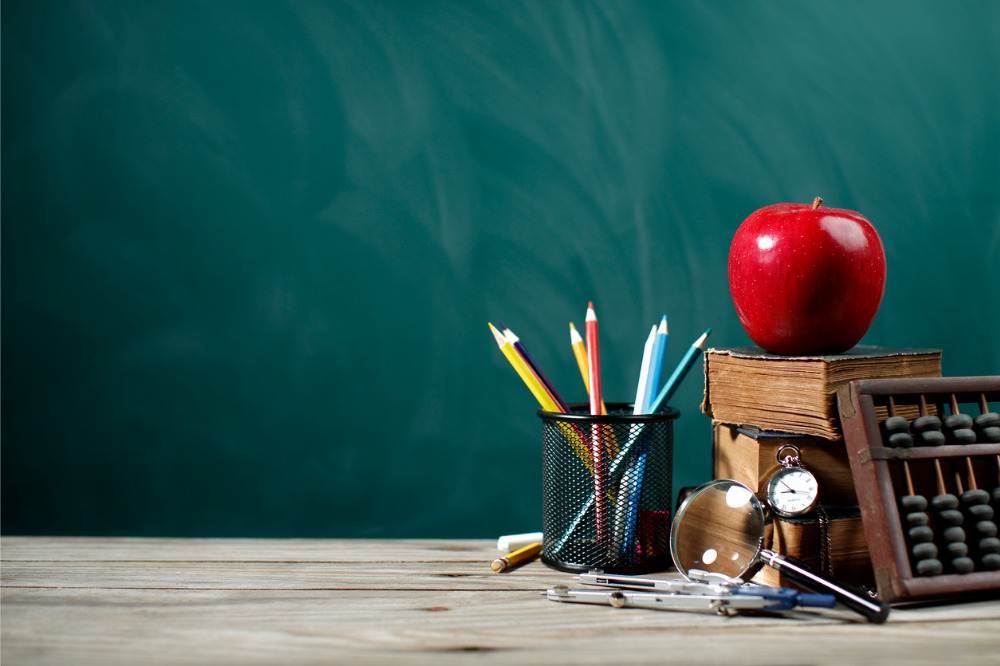 In recent years, there have been heightened concerns about teacher retention across Australia – an issue that is taking on greater urgency as schools expect a flood of new student enrolments at a time when many educators are leaving the job within the first five years.
A sign of things to come was revealed last year following reports that Australian universities experienced a decline of up to 40% in initial teacher education (ITE) course applications between 2015 and 2017.
In response to this, the House Standing Committee on Employment, Education launched a federal inquiry into the status of the teaching profession to examine ways to improve the retention of teachers in Australian schools.
However, the ongoing issue of massive workloads and personal safety concerns is pushing many educators to the brink.
The latest national report into principal health and wellbeing found that nearly one in three principals face stress and burnout, as well as high levels of threats and physical violence by parents and students.
More than 84% of school leaders reported being subjected to an offensive behaviour over the last year, with 51% reported having received threats of violence, and over 42% being exposed to physical violence.
Despite this, most Australian teachers are happy with their job.
A recent study by the Australian Council for Educational Research (ACER) found that more than 90% of teachers in Australia and across the OECD on average reported being satisfied with their job and enjoying working in their school, while 88% agreed that the advantages of being a teacher clearly outweigh the disadvantages, compared to the OECD average of 76%.
Teachers furious about 'insulting' cuts
While surveys have shown that very few teachers go into the job for the money, remuneration has unsurprisingly been on the minds of many educators during the COVID-19 recession.
A recent announcement by the NSW Government to cap pay increases for teachers and other sector workers at 1.5% has only exacerbated these worries and prompted a furious reaction from the education sector.
The decision, to be handed down by Treasurer Dominic Perrottet in the state budget on November 17, aims at saving $1.8bn over the next three years.
"We think that's fair and reasonable," Perrottet said. "Obviously, we want to make sure that we have a balanced wages policy in our state, we're going through a pandemic, we have an unemployment rate currently at 7.2%".
However, NSW Teachers Federation president, Angelo Gavrielatos, said the "insulting" decision by the Treasurer was "bad economics" and warned that the cuts would "torpedo" any effort to rebuild the economy after the COVID-19 pandemic.
"Teachers and principals need a competitive salary when compared with other, like professions and they deserve a hell of a lot more respect than they've been shown [by this announcement]," Gavrielatos said.
"A competitive salary is particularly important in the context of the 25 per cent student enrolment boom expected over the next 20 years".
Gavrielatos added teachers need a competitive salary in order for the public education system to attract and retain teachers.
Are the tables turning?
Dr Adam Fraser, a peak performance expert and Director of research company E-Lab, recently studied how parents' attitudes towards teachers changed over the COVID-19 home schooling period.
The study of over 1,000 NSW parents of primary-aged children from a diverse range of socioeconomic and ethnic backgrounds found that a whopping 99.7% of parents were satisfied with the work of their child's teacher, and 98.5% were satisfied with the communication they received from the school.
Importantly, 91% of parents said they had a greater level of respect for teachers following the COVID-19 lockdown.
Other key findings included that 96.6% of parents felt supported by the school during the COVID-19 home schooling period, and 86.8% reported that their child was moderately to highly engaged in learning during the COVID-19 home schooling.
Berry Public School principal, Bob Willetts, who has worked closely with Dr Fraser, said there is much to learn from the study, and the remote learning experience.
"Firstly, I think it shows that parents truly value and respect the work of teachers, and they really value clear insight into what their children are learning," he told The Educator.
One of the key learnings moving forward, says Willetts, is the paramount importance of the partnership between parents and teachers to maximise student outcomes.
"In many ways the experience broke down barriers and built bridges, it would wonderful to think we could build on this in the future".
Looking ahead
As restrictions are eased in some parts of Australia, the question is turning to what teaching and learning – and teacher recruitment – will look like in the post lockdown environment.
Tyson Wood, Company Manager at Smart Teachers Australia and Tes Australia said says it's important to remember that the 'new normal' is still being defined.
"We do know schools are recognising a greater need for teachers with IT literacy," he told The Educator.
"We can assume this skill will remain relevant as we continue classroom learning, to adapt to any number of disruptions that are faced in a school year, that 'on demand' remote learning can aid".
To that end, says Wood, the use and need for technological innovations in schools will remain, as will need for teachers able to use technology to educate and engage students.
"As school vacancies continue to resurface, we predict this skillset will be widely sought after," he said.
"Vacancies registered with our recruiters or posted on Tes Jobs have climbed in recent weeks, and we're continuing to see the numbers grow".
Wood said more schools appear to be advertising roles for 2021 than last year, which shows many schools are planning further ahead.
"If domestic and international borders open up in 2021, we are likely to see more contract opportunities as many of this year's long service leavers will join next year's," he said.
"If not in 2021, the 2022 contract season could be very busy".