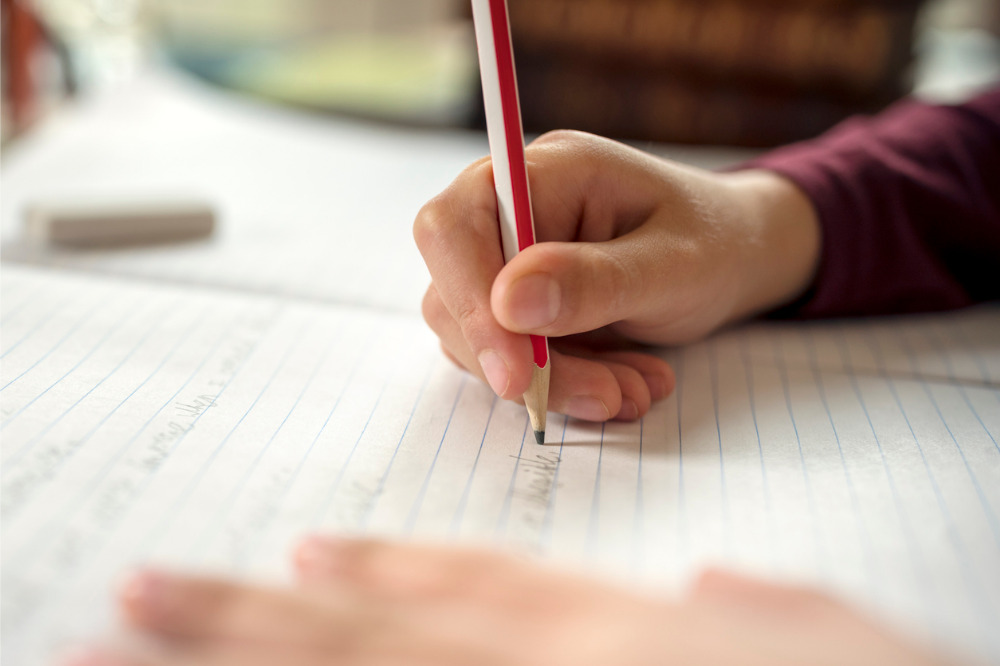 Education experts believe Australia has been focusing on the wrong kind of data in an attempt to enhance the education sector, according to the Media Centre for Education Research Australia (MCERA).
The 2023 NAPLAN results are out, showing that nearly 10% of students need more assistance to meet the minimum literacy and numeracy benchmarks. The figure is an increase from the 7% of students falling behind the minimum standards in the 2022 NAPLAN report.
However, experts claim that assessment systems like NAPLAN and PISA highlight the wrong information as schools experience a phenomenon called data tsunami.
What is the data tsunami phenomenon?
Dr. Kay Carroll, a senior education lecturer and director of Western Sydney University's Secondary Teaching Program, told MCERA that "data in schools is a tsunami."
"Teachers and school leaders are often awash and at sea with standardised testing data, formative assessment, grade descriptors and performance measures for individual classes in courses," she said.
Carroll said the preoccupation with all things data in Australia began in 2008 when NAPLAN was introduced, which she said is now the basis of national comparisons of schools among students.
Instead of data from standardised tests like NAPLAN being used to emphasise comparisons among students and schools in different regions and areas, teachers can rather use data in a different way, she said.
Data can be used to assess learning and provide ways for students to develop their capabilities, Carroll said, making data have a "more meaningful relationship to students' learning and development."
Carroll noted that data on assessing and developing learning is often ignored by policy and media narratives.
Data being used negatively rather than proactively
Dr. Don Carter, acting deputy head at the University of Technology Sydney School of International Studies and Education, also said schools are experiencing what he calls "data saturation" from large-scale national and international assessment systems.
Such apparatuses like NAPLAN generate "data of limited value" to classroom teachers because of their "generic construction" and nature to focus on "comparative, cross-jurisdictional student performance and historical trends."
Such standardised testing regimes also "fuel political agendas and media headlines", adding that these assessments are being used to criticise teachers, teacher quality, and teacher education programs.
When collecting data, a certain system should ask relevant questions including what evidence is needed, how evidence should be collected, how to analyse data, and what will be done with the results of the evidence. Doing this requires getting rid of the so-called "research as ammunition," Carter said.
Ian Hardy, an associate professor in education at the University of Queensland AARE, said large-scale, standardised international and national tests provide a "veneer of 'security' to governments" looking to measure and monitor student learning outcomes over time.
"The tests are then used to justify further testing and evaluation of students within schools, leading to an over-emphasis upon testing rather than learning," Hardy said.
He also said many teachers believe that the focus on data is "too narrow to capture more holistic conceptions of student learning."
Like Carter and Carroll, Hardy said such data is often used for "punitive purposes" like comparing and criticising teachers and class performance rather than for student learning enhancement.
Focus on holistic data
Meanwhile, Louise Phillips, chair of initial teacher education at Southern Cross University, noted that many Australian teachers have reported a heavy demand on data collection as ordered by school leaders who following regional or state directives.
Too much focus on data demonstrating school performance diverts the attention from individual child and youth learning needs and interests, Phillips said.
He mentioned that the Australian Research Council is exploring how schools in Australia, Bangladesh, Singapore, and the UK are starting to get away from quantitative data fixation.
"We are seeing the emergence of new approaches to data that are holistic, story-based and which centre students as active agents," Phillips said.
"Data that evidences learning is data on students."
"We need to honour children as rightsholders – they have the right to know the data that is collected and, importantly, to help decide what happens to the data that captures their learning," he said.