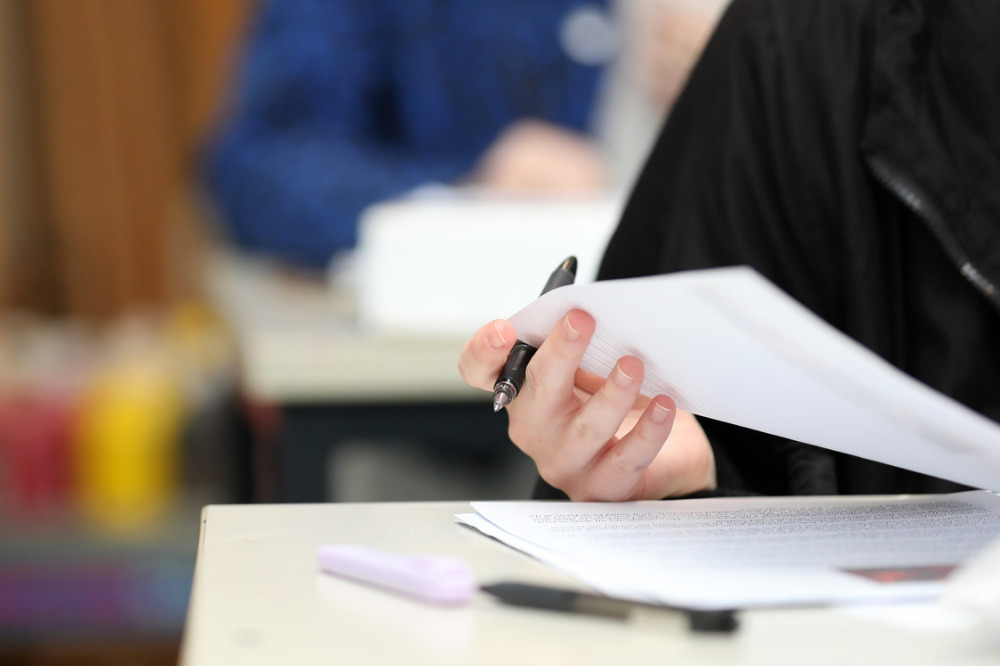 In a report released today, the 2023 NAPLAN results have shown that nearly 10% of school students required additional assistance to meet the minimum benchmarks in literacy and numeracy. This reflects an increase from the last NAPLAN report, which had about 7% of students falling below the minimum standards.
The shift in numbers stems from Education Ministers' decision to raise the bar for NAPLAN minimum standards this year, setting higher expectations for student performance.
"We have raised the minimum standard students are now expected to meet so we can really identify the students who need additional support. The next step is to provide them with that support," said Minister for Education Jason Clare.
New standards introduced
A significant change introduced this year was the adoption of proficiency standards for NAPLAN test results. Alongside this, NAPLAN was administered earlier in March, aligning with the 2019 National School Reform Agreement.
The new proficiency standards are reported using recalibrated NAPLAN measurement scales, optimizing the use of online adaptive testing. These changes establish a new NAPLAN time series, rendering comparisons to results between 2008 and 2022 invalid.
NAPLAN introduced a revamped grading system with four proficiency levels: Exceeding, Strong, Developing, and Needs Additional Support.
The report found that roughly 65% of students across different age groups met literacy and numeracy expectations, while 23% were in the "developing" category.
How regions are faring
New South Wales recorded the highest percentage of students excelling in numeracy, grammar, and spelling across age groups. Victoria dominated in primary school writing excellence, while the ACT led in reading proficiency among students.
The Northern Territory exhibited the highest proportion of students requiring additional support, with over 30% failing to meet proficiency standards across various categories and age groups. The territory also presented the lowest rate of students excelling in all metrics, significantly below the national average.
"With expectations set at a higher level than in previous years, the new reporting is showing those areas where we need to focus our efforts," said David de Carvalho, Australian Curriculum, Assessment and Reporting Authority chief executive. "The results also continue to highlight the educational disparities of students from non-urban areas, Indigenous Australian heritage and those with low socioeducational backgrounds."
The disparity in outcomes between students based on geographical and socioeconomic factors was in line with expectations, he said. Urban and higher socioeconomic students outperformed their counterparts across all categories, with performance deteriorating as the distance from metropolitan areas increased.
Funding for public schools
For the Australian Education Union, the 2023 NAPLAN results reinforces the need for full funding of public schools. "NAPLAN is just one measure of student achievement, and its importance should not be overrated, but the overall pattern of these results add to the evidence about the unacceptable achievement gaps between students from different backgrounds and locations," said Correna Haythorpe, Australian Education Union federal president.
"While nationally 1 in 10 students are identified as needing additional support in literacy and numeracy, that proportion rises to as high as 9 out of 10 for Aboriginal and Torres Strait Islander students in very remote parts of the NT."
"What we need is real action from the politicians to ensure public schools are funded to deliver the additional support to the children who need it," she said. "We can't close the achievement gaps without closing the resources gaps."
Addressing low NAPLAN performance
This year's NAPLAN outcomes underscore the impact of a student's educational background, geographical location, and family circumstances on their likelihood of lagging or falling behind in school.
Research by the Australian Education Research Organisation (AERO) found that few students who start behind or fall behind manage to catch up. "Only one in five students who are behind the minimum standard in literacy and numeracy in Year 3 are above it in Year 9. This is what we have got to fix," Minister Clare said.
AERO's findings indicated substantial improvement for students with early low performance between Year 3 and Year 5. However, maintaining progress proved challenging, as roughly half of those who improved to meet expectations in Year 5 regressed by Year 9.
"Early identification and intervention is critical," he said. "That's what the O'Brien Review into the next National School Reform Agreement is all about. Making sure we are tying funding to the sort of things that help children who fall behind to catch up, keep up and finish school."