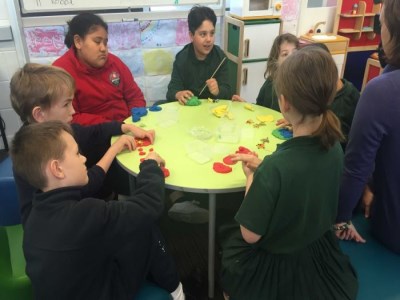 Sue Roche began her teaching career 38 years ago in Green Valley NSW before moving to Canberra in 1988. Over this time, she has used professional practices such as networking and cross-training of staff to build a reputation as an educational leader.
Subsequently, Roche was recently recognised by the National Excellence in Teaching Awards (NEiTA) for the outstanding work she has done, most recently at Cranleigh School, a special education school located in Canberra's north.
But her story doesn't end there.
As Cranleigh's new principal, Roche is now forging ahead with a range of successful inclusion programs that have made school a shining example of how special education should – and can – be.
Roche explained how her school's inclusion program allows students from neighbouring schools to visit Cranleigh's campus in order to develop a stronger sense of understanding and respect towards special needs children.
An important part of this program, said Roche, was mainstream students identifying the things they shared in common with the special needs students and making them feel welcome outside school as well as in.
"We have parents who say that it is so exciting when they go to the shops and these students come up and greet their child in a way that is friendly and respectful," Roche told
The Educator
.
Roche, who was deputy principal at the school for eight years before recently being appointed its principal, said the school's previous leadership laid a strong foundation for her to build on.
As a result, a cohesive and positive culture for both staff and students has taken shape.
"Setting the school up over the eight years meant that we were able to attract very high quality staff. Because we had such a great name, people wanted to come and work with us," Roche said.
That great name, explained Roche, was helped along by a culture of inclusiveness and professionalism unlike any school she had worked in before.
"I've worked in a lot of places in my 38 years, but the welcoming feeling really is tangible in our school," Roche said.
People say as soon as they walk in that it feels open, warm, inviting and the kind of place they want to send their children."
Roche added that while the school employs more assistants than teachers, the quality of staff remained high, not just because of high expectations but due to sustained inclusion and cross-training programs.
"At Cranleigh we had a large number of teachers with no experience working in special education, but they brought a range of expertise and background that married really well with the staff that had a special education background," she said.
"They didn't have to know everything – we wanted to see them engaging with the kids and developing a relationship with them, because that's the important part – and the hard part. You can't push people to do that."
When Roche started in special education she said special education was largely limited to basic community activities, however she said educators now work in a community that "sees students as contributors and values what they bring".
Through recognising this change, Roche has tailored this reality to her school's philosophy.
"All education is a place of change, but the change I have seen over my 38 years is that we have high expectations of our children in terms of learning," she said.
"The challenge is that we need to always be looking outwards, beyond special education. We tend to be a bit inward-gazing because it's a specific set of practices."
Roche noted that her networking experience obtained over her teaching career meant that she was able to have "an open conversation" with other principals about what worked and what didn't. In turn, this allowed her to improve professional practice.
"My task now is taking on board ideas that – while not having a direct impact on our school – impacts the way I approach things," she said.
"No matter how long I've been in this job, it's important that I have the support of the experienced principals around me."