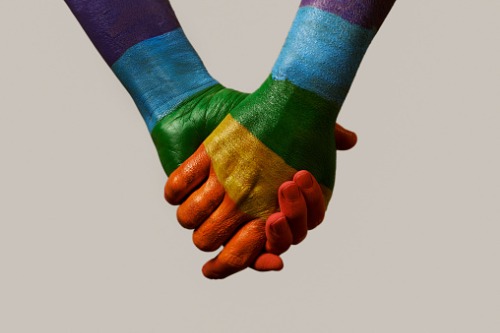 There are calls for LGBTQ+ teachers and students in faith-based educational institutions to be given urgent protection following reports of a teacher being fired after becoming engaged to her same-sex partner.
The teacher's dismissal, aired on ABC's 7.30 Report on Thursday night, highlighted a disturbing issue for LGBTQ+ teaching and learning in Australian schools: under the current Sex Discrimination Act, religious institutions can discriminate on the basis of someone's sexual orientation.
Karen Pack – herself an ordained pastor – was employed by Morling College in February 2018 and lectured in chaplaincy and spiritual care, a post-graduate program she had been engaged by the College to develop.
"For most people, announcing their engagement to the person they love means congratulations. For me it meant getting fired," Pack said, following her appearance on the 7.30 Report.
'Urgent reforms needed'
Equality Australia is a national LGBTIQ+ organisation working to achieve equality for LGBTIQ+ people and their families.
Built from the 'Yes' campaign for marriage equality and established with the support of the Human Rights Law Centre, Equality Australia brings together legal, policy and communications expertise along with thousands of supporters to advance equality for LGBTIQ+ people.
Today it is calling for urgent reforms to protect LGBTQ+ teachers, students and staff in faith-based schools and educational institutions from discrimination.
"In 2017, Australians overwhelmingly voted to ensure all couples could marry the person they loved," Anna Brown, CEO of Equality Australia, said.
"Now, faith-based schools and educational institutions are taking advantage of gaps in our anti-discrimination laws by firing people who marry their same-sex partners".
In a statement to the ABC's 7.30 Report, the principal of Morling College, Ross Clifford, said it was Pack who decided to leave the school because she could "no longer adhere to a key Morling value" about the "nature of marriage", and that "after discussion and prayer" she left their employment. It's a claim that the couple deny.
The College initially told students in a letter obtained by 7.30 that "the decision for Karen to end her lecturing role was made by the Principal, with the knowledge and support of the Morling College Board and College Leadership Team. It was based on the position on same-sex marriage held by the College stated in our community code."
"It is unlawful to discriminate someone on the basis of their colour, their age, their disability — religious institutions can't do that in employment, but in relation to sexual orientation, different rules apply and religious institutions can do that," Alex Grayson, a workplace law specialist from Maurice Blackburn, told ABC.