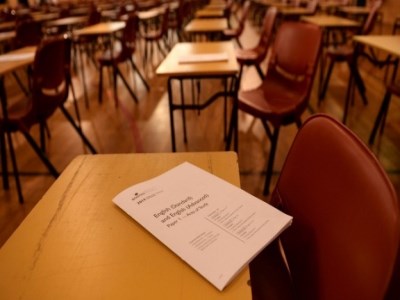 With more university places available, the conversation amongst students, parents, and university leaders has now shifted from getting in to staying in.
That is the view of
YourTutor
CEO and founder, Jack Goodman, who told
The Educator
that the ATAR has been gradually losing relevance over time as a result.
Goodman said there is a growing list of graduate courses being offered where an ATAR is irrelevant, as selection is based on a student's undergraduate degree and a range of other measures depending on the course they're taking.
"The ATAR will still be an important number, however, now it is one of several considerations universities are using," Goodman said, adding that interviews, experiences, and other criteria were being given new weight in addition to, or separate from, ATAR.
Many Australian vice-chancellors agree, calling for the university admission system to be
scrapped
.
Some have argued that it is simplistic
to expect a single index to capture student achievement to date, as well as their potential for a particular course of study.
"When students actually complete their university course under this new system, it's a win for more families, for social diversity, and for Australia's skills and economy," Goodman said, adding that "the goalposts had shifted" as university places increase.
"With more places available, the conversation amongst students, parents, and university leaders has shifted from 'getting in' to 'staying in'. Students need a set of skills to stay in the course once they arrive at university."
Goodman said that being able to recognise a problem, ask a question, reach out independently and think critically in addition to core literacy, numeracy, and referencing, were just a few examples.
"That's where schools are reassuring parents that their child gets after-hours, online, independent study support, which is direct, early exposure to that tertiary study experience - while building up essential academic skills they need to complete their degree," he said.
Goodman said YourTutor was "strictly driven by constructivist principles" so students can build habits to take the initiative.
"They bring their own question or writing to every online YourTutor session, and are encouraged to make their own inferences, discoveries, and conclusions. These are skills that are taken for granted as essential at a university level," he said.
"Universities themselves ensure that their own students have YourTutor access, because it suits 24/7 learning patterns, and allows students to take independent control and ownership of study."
Chris Gold
, principal of St John's College in Nambour in Queensland, told
The Educator
that when his students regularly use an online tutoring service, there can be upwards of a 10-30% increase in their long-term results.
"Our kids have been handing in completed work that doesn't have many mistakes in terms of grammatical or spelling errors," he said, adding there had been a push by his school to remind students that online tutoring was an option for them.
"Kids are getting on in a bit of a flurry at the moment because once a couple of them try it and realise just how much help it can be, others follow."