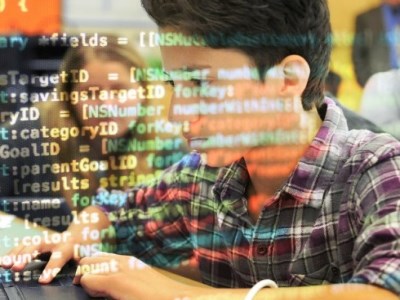 Last year, as part of a new curriculum aimed at preparing students for the jobs of the future, Australian schools began teaching students coding and other digital skills that will be required for the 21st century workplace.
However, as this grand project continues to unfold, a range of initiatives have been rolled out, aimed at ensuring this kind of education is not just delivered, but is also fun and engaging for all students involved.
Some of these include Code Club Australia, Microsoft's Hour of Code, Women Who Code's Girl Geek Sydney and CodeCamp, a provider of school holiday programs and classes that teach Australian students how to code.
With this aim in mind, Sydney start-up, Grok Learning has unveiled the Web.Comp coding contest, involving thousands of students from around Australia who will go head-to-head with others around the world.

So what makes this particular coding event unique?
Dr Nicky Ringland, one of Grok Learning's co-founders, told The Educator that the competitions are open to students of all levels of experience – including students with no prior experience.
"We provide everything they need to get involved: students read through our interactive notes, experiment with code snippets to immediately engage with the materials, and answer questions to solidify what they have just learnt," she said.
"Additionally, when students participate in our online competitions they also have access to live tutor support for the entire competition. If they are stuck on a question they can send a message to one of our online tutors and receive some personalised support."
Web.Comp also sets up a moderated forum where students can help each other and ask our tutors questions.
"It's a great opportunity for students who might sometimes feel like they were the only one interested in computer science at their school, to be reminded that there are thousands of other interested students, passionate about the same things they are," she said.
"Another big difference is that our system provides more intelligent feedback to learners who are coding for the first time."
Ringland added that the questions are auto-marked to give students immediate feedback, and the tests are designed to give intelligent hints that guide the student to the right answer.
The competition culminates in a Web Design Tournament, where students' original designs are put head-to-head in voting rounds.
Web.Comp runs from Monday 27th February to Sunday 2nd April 2017.
Related stories:
Students hungry for code, research shows