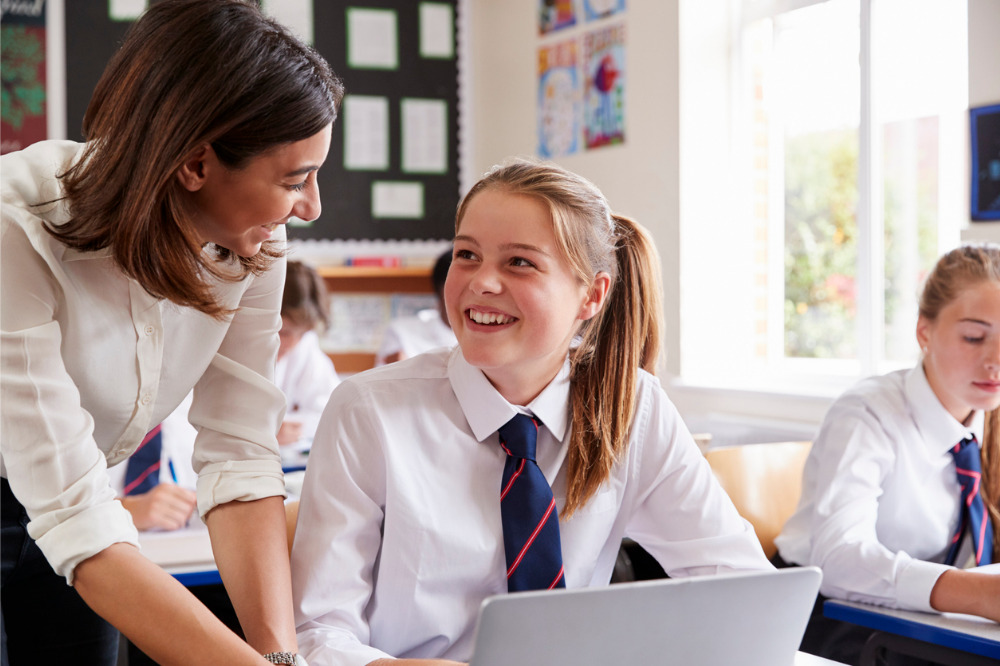 The average Australian student spends over 11,000 hours in the classroom by the time they complete their school journey, but for those who find their learning content cluttered and confusing, this journey can be a tiresome and often disheartening one.
State and Territory Education Ministers have long agreed that the Australian Curriculum is in serious need of decluttering and that greater focus is needed on lifting the quality of content, especially in the early years. Fortunately, the ministers formally endorsed these changes in April, when it was announced that the new Curriculum would be rolled out to schools from 2023.
In the meantime, schools are continuing to find new ways of keeping their students switched on with high-quality, engaging content. To help with this, some principals are turning to edtech companies that understand what is happening inside their school's classrooms and can offer the solutions that can make a meaningful difference to their staff and students.
Aussie ed-tech company Edrolo is currently used by more than 250,000 students each year in over 1,100 schools across Australia. In Victoria, it is used by more than 90% of secondary schools as a core teaching and learning resource.
Edrolo has just launched an ambitious hybrid teaching and learning resource build that aims to support one million Year 7-12 student users by 2025. This follows the company receiving a $40m investment from Blackbird, AirTree and four super funds, Aware Super, HESTA, NGS, and Telstra Super.
"We're already seeing that this is content students love – and it's giving teachers the resources and flexibility to teach how they want to. Over 11,000 hours of expertise is poured into each of our Year 7 resources," Edrolo co-founder and co-CEO, Duncan Anderson, told The Educator.
"Edrolo's authoring process is unique, and differs from traditional publishers, in that everything is created in-house. We have in-house subject-specialist teams of 5-10 people who work full-time, all year, to research, author and quality assure the resources."
Stemming from this goal of wanting to create and publish the very best content, Edrolo has systematised and codified its development approach which is being constantly refined with every new resource.
"We believe we are world leading in terms of using 'content technology' to author educational content," Anderson said.
"Partnering with schools has been a key part of our work from the start. Edrolo has defined a new industry-standard by working directly with schools through our dedicated learning innovation team who provide hours of pre- and post-purchase support focused on improving teaching practice."
Anderson said this includes set-up, onboarding, training and access to professional learning and guidance to get results, as well as strategic support to school leadership.
"We want every teacher to have high quality content to teach, so that students engage, love learning and achieve. Our resources are flexible and adaptable as they should be given the diversity in schools, classrooms, and lessons across Australia."
Anderson said Edrolo is also unique in that it is building cutting-edge core curriculum resources across Maths, Sciences, Humanities and the Arts, rather than being subject-specific.
"While this is an ambitious undertaking, it gives us a unique perspective to connect the subjects and leverage learning across disciplines. For example, embedding strategies to develop students' domain-specific literacy skills in Maths and Science, is based on our expertise and experience over the years of developing literacy tools in our Humanities resources," he said.
Anderson said Edrolo is also launching core curriculum resources for Year 7 Maths and Science this Term, with Humanities coming later this year – an addition that will better support educators in their teaching of these important subjects.
Looking ahead, Anderson sees some key trends shaping the development of new teaching and learning resources for Australian schools.
"One key trend Edrolo is focused on currently is 'doing the fundamentals really really well'," he said.
"Edrolo is currently focused on doing the fundamentals of theory, activities, questions and answers as well as possible. We see significant opportunities to level up the quality of resources for Year 7 to 10 Maths, Science and Humanities in these fundamental areas."
Anderson said that if done well, the company can make the content far easier to understand or learn, and far more interesting.
"If you don't understand something, it's normally very disheartening for a student. And even if you understand it can be boring and irrelevant. If content is easier to understand and then more interesting and relevant, we believe learning outcomes can materially improve."