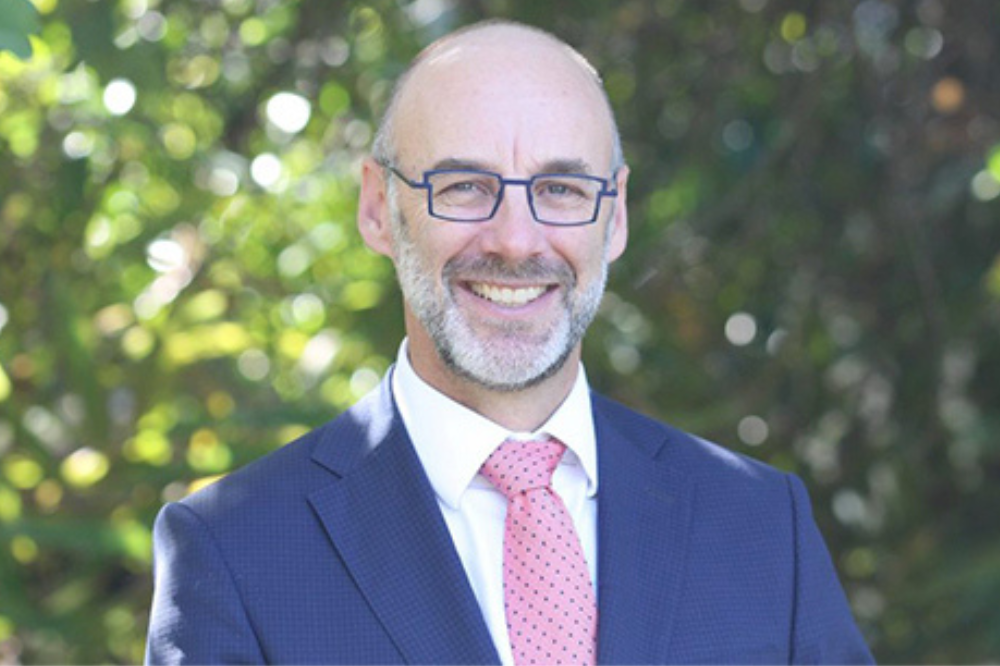 The challenges facing Australia's educators have been laid bare by the Chief Executive of one of the nation's most important education bodies, and these are not the challenges of mobile phones in classrooms, school funding or teacher recruitment.
Australian Curriculum, Assessment and Reporting Authority CEO David de Carvalho has written a forthright piece about artificial intelligence as it infiltrates our nation's schools.
Mr de Carvalho has written that AI is disrupting the society for which schooling is supposed to prepare our children. His is a welcome contribution to this debate.
For too long, our education system has been based on a design from an industrial era.
Education is still primarily about the delivery and assessment of content knowledge: essays, assignments, exams. And it is benchmarked by how Australian students perform in standardised testing.
AI is about to make that focus redundant, yet our nation's policymakers are taking their time to make meaningful contributions to this issue.
The AI tsunami won't pause while governments and education bureaucrats decide whether AI should be banned or embraced. The debate is far deeper as Mr de Carvalho points out.
That leaves schools and education providers to find solutions because help from educational bureaucrats will arrive too late.
At St Paul's School, we decided seven years ago to envisage the world that our 2028 graduates would enter.
What jobs would no longer exist? What jobs would be created? And how could our students ensure that they were best placed for this changing world?
That led us to develop our own bespoke teaching and learning model called Realms of Thinking.
This approach helps students to become innovative thinkers at a time when AI is demanding a new way. Students master the basics while they grow their capacity to ask better questions, navigate challenges, develop empathy and spark their imaginations.
They also learn to deal with failure because resilience is vital for any graduate.
Realms of Thinking attempts to foster the skills and dispositions that AI can't replicate.
Many of these are inherent "human" qualities like creativity, curiosity and resilience.
What can students do with the content they learn? How can they use that knowledge to generate new ideas?
For years, educational authorities have paid lip service to "general capabilities: critical and creative thinking" as mentioned in the Australian curriculum.
It's now vital to teach and assess the skills and dispositions necessary for creative, innovative and entrepreneurial thinking.
If we can develop our students' values and beliefs, they will be better placed to make effective ethical decisions as we try to keep up with the accelerating changes that AI brings.
If we don't change the fundamental focus and purpose of education then not only will teachers become redundant, our children won't be able to thrive in a world of accelerating change.
In the months ahead, I will become a grandfather. What kind of jobs will my grandchild have? What kind of world will they grow up in? And how can they be best prepared to flourish in this uncertain world?
The answer cannot wait for more conferences, debates and ideological approaches to education.
That's why some schools and education providers will take these matters into their own hands. They are at the frontline, they see their students every day and they have a passion to prepare them for life beyond school.
Yes, standardised testing is important. It has a role to play in our education.
But AI is already showing that those students who can best recite content knowledge may not necessarily be those who will succeed in this changing world.
Education should be about ensuring that our students develop the capabilities to contribute to and positively shape the world in which they enter.
If they can do that, our nation will benefit.
Dr Paul Browning is the Principal of St Paul's School at Bald Hills, Brisbane. He has been a Headmaster for 24 years. He was named Independent School Principal of the Year at the 2018 Australian Education Awards.