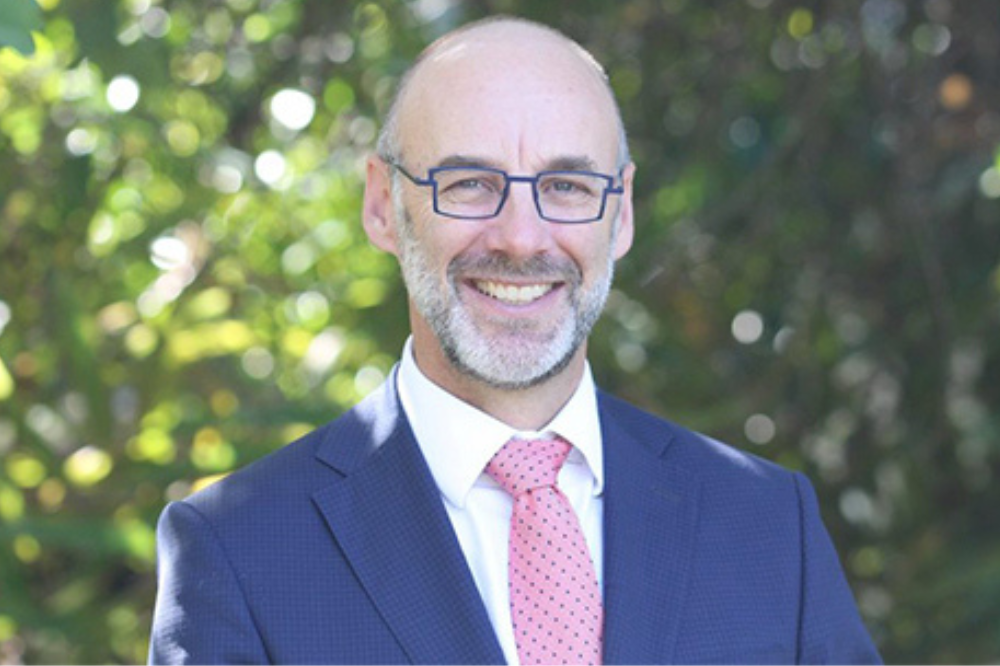 In his 2006 TED Talk, the late visionary cultural leader, Sir Ken Robinson, ignited a fierce debate by suggesting that schools are killing, rather than cultivating, creative thinking in young people.
Seventeen years – and many major education reforms – later, the sweeping education overhaul that Sir Ken passionately advocated remains to be seen.
However, a ground-breaking program aims to change that.
The Centre for Realms of Thinking – inspired by Sir Ken's seminal TED Talk – has been hard at work trialling a successful teaching model that is based on the premise that everyone is born creative.
Today, a search has commenced for two early adopter schools who will have the chance to partake in the "game-changing" program. The early adopter schools will benefit from advance access to the platform, and also from being part of a research project with the MGSE.
Preparing today's students for the unknown
Professor Sandra Milligan, Director and Enterprise Professor at the Assessment Research Centre at the Melbourne Graduate School of Education, which has partnered with Realms of Thinking, said the program opens some exciting doors for schools looking to transform teaching and learning.
"Realms of Thinking is giving us an opportunity to develop some assessment methods and approaches that will enable schools to measure the things they really value that cannot be measured using traditional methods of assessment," Professor Milligan said.
"These are the competencies and capacities that students will need to thrive in an unknown world in the future."
The platform provides a pedagogical teaching framework for creativity, innovation and entrepreneurialism that can be applied to every area of the curriculum from the first year of school to Year 12.
The software, linked to ACARA, will also provide schools with invaluable data about practice in classrooms and curriculum areas so they can target and improve teachers' professional development.
What's more, the program is not curriculum dependent, meaning any teacher or any school in the world can become a Realms of Thinking school, all the while meeting their mandatory requirements to teach a specific curriculum.
'The answer to education's biggest challenge'
Leading Queensland independent school, St Paul's, began trialling the program in 2018, and with some impressive results. The school's principal, Dr Paul Browning, who is also a director at Realms of Thinking, said he implemented the program at his school due to the fact that the world has "entered a period of change like none other in human history".
"The rate of change is accelerating, driven by advances in technology, primarily AI and robotics, and the subsequent impact on employment. In fact, the rate of change has already passed our ability to adapt," Dr Browning told The Educator.
"As advances in AI are made, education can no longer be primarily about content delivery and content regurgitation. We have to change the way we educate young people, or they will be unemployable."
Dr Browning says most teachers would agree they should be teaching creative, innovative and entrepreneurial thinking, but the question is "how?", particularly when schools are under so much pressure to get through content.
"There is the perception that there simply is no time to develop key competencies and so they are pushed to the side…but what if you could ensure students master the basics, do well academically and develop their ability to think creatively? Realms of Thinking is the answer."
'No one else in the world has done this'
Dr Browning said Realms of Thinking is "an education game-changer" because it will transform teaching practice and equip young people with the skills and dispositions not only to survive, but to thrive in a world of AI and robotics.
"Perhaps most excitingly, we have not only cracked the problem of teaching for creativity, but with the University of Melbourne, found a way to assess and report on the skills and dispositions necessary for creative, innovative and entrepreneurial thinking," he said.
"To the best of my knowledge, no one else in the world has done this. Now is the opportunity for other schools to become early adopters of Realms of Thinking and help transform education."
As the impact of Realms of Thinking becomes more apparent, there is a push for the program to become a globally recognised credential.
"So many educators know what the problem with the current system of education is but policymakers and governments who are not frontline teachers think they know best. So why not do something about it?" Dr Browning said.
"We believe the way of the future is to focus not just on the content, but what a person can do with what they have learned. The future of education has to be about the things AI and robotics cannot do, and those things are creativity and emotional intelligence. This isn't just an Australian problem – it's a global problem."
Dr Browning said because of this, Realms of Thinking "not only meets an Australian need, but an international need", because it's not curriculum specific.
"Students who graduate from a Realms of Thinking school will also have a Realms of Thinking Learner Profile, warranted by the University of Melbourne, one of the top universities in the world," he said.
"The dream is that this qualification will be recognised by universities as an entrance qualification for tertiary studies and by employers as a portfolio of what the person is good at."
'The best answer to Sir Ken's challenge that we have'
Despite Australia's education system now grappling with increasingly complex obstacles to improving students' critical and creative thinking, Dr Browning nonetheless has high hopes for Realms of Thinking and its revolutionary potential in Australian education.
"In 2006, Sir Ken posed all educators with a problem—how to teach for creativity? Curriculum documents [like ACARA in Australia] talk about key competencies, including the ability to think creatively, but none are able to give the how," Dr Browning said.
"We have been talking about 21sty century skills for two decades now, but few have really taken the conversation seriously enough to create a solution that works and is supported by evidence."
According to Dr. Browning, "no one in the world has developed a teaching and learning framework, the pedagogies and the tools to transform teaching practice, and the assessment instruments to enable students not only master the basics, but also grow their capacity to ask better questions, navigate failure, develop empathy and generate new ideas of worth."
"It might not be the only answer for our ailing education system, but it is currently the best answer to Sir Ken Robinson's challenge that we have."
While the search for the two early adopter schools commences today, the program will be made available for purchase to schools across Australia in January 2024 and then to schools in other countries from June 2024.