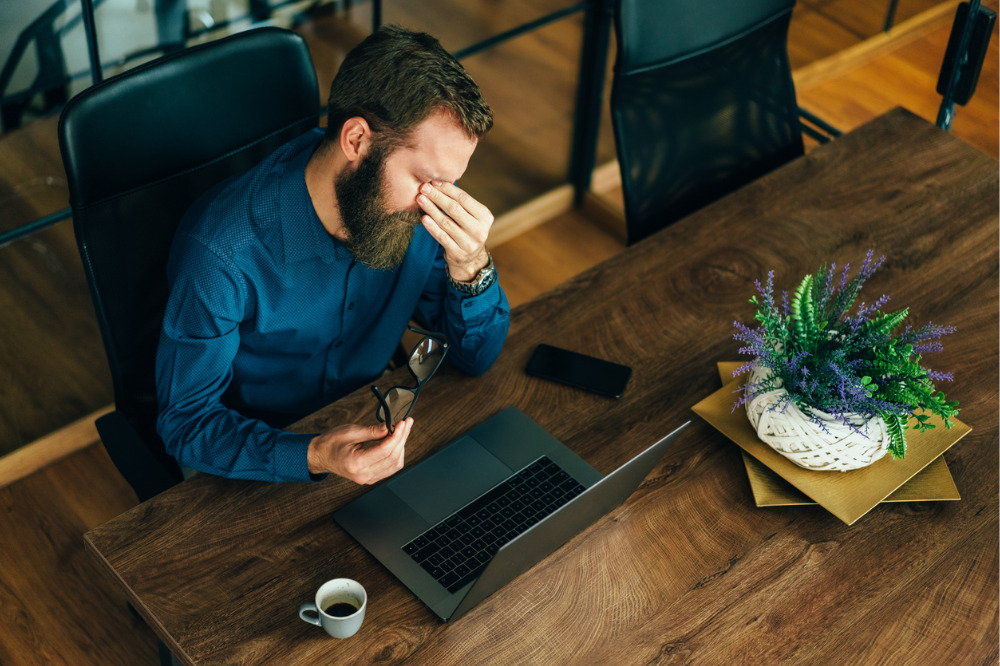 While past surveys have shown that most Australia's principals report high job satisfaction, a new study suggests that's now changing, with a staggering number of school leaders saying they plan on leaving the profession.
In recent years, a growing body of research suggests that as older principals retire, their deputies are reluctant to take up the job due to the workloads, stress and burnout that comes with the job.
According to data released on Monday by the Australian Catholic University, the number of Australian principals planning to quit or retire has tripled since 2019, with teacher shortages a main driver of the profession's stress.
This has added to fears that Australian schools may be facing a double-whammy shortage of both teachers and principals.
In July 2022, Mark Grant, CEO of the Australian Institute for Teaching and School Leadership (AITSL), warned that unless Australian schools increase the supply of teachers for the longer term, "today's teacher crisis will be tomorrow's leadership crisis".
Professor Herb Marsh, world-leading educational psychologist and co-lead investigator of the ACU study, said resolving this challenge requires better targeted strategies.
"While the sheer quantity of work and the lack of time to focus on teaching and learning have been the greatest source of stress for leaders over the last 13 years, teacher shortages jumped to the third highest source of stress in this year's survey – a huge increase since 2021," Professor Marsh told The Educator.
"Mental Health issues with students and mental health issues with staff were also at an all-time high in 2022. Reflecting this there was a substantial increase in the reports of school principals wanting to retire early or leave the profession."
Professor Marsh said the teacher shortage is adversely impacting on principals' mental health and wellbeing as they continue to be charged with the responsibility to find relief teachers to cover absences, continue to deliver positive student outcomes, keep up with administrative tasks, and fill many other gaps.
"This new significant contributing factor to principals' worsening health and wellbeing is also an ongoing problem, meaning it is taking its toll on hard working school leaders every single day," he said.
"Not only are each of these top five sources of stress significant in terms of their detrimental individual impact on school principals, collectively they are compounding the serious mental and physical health burdens on our school leaders."
Professor Marsh said the research also shows that despite the increased stresses on them directly, principals are concerned about the health and wellbeing of their staff and students.
"This raises other contributing factors behind the findings with issues such as school refusal among students, and burnout among staff becoming more problematic."
Existing initiatives 'don't go far enough'
Associate Professor Dicke agrees that while various initiatives aimed at addressing the profession's most serious challenges are good intentioned, much more needs to be done.
"We acknowledge that these are systemic and challenging problems and that state and federal governments have implemented some measures to support school leaders, but this survey is showing that principals don't feel these initiatives go far enough," Professor Dicke told The Educator.
"They still feel heavily burdened by the demands of their jobs and their responses to the survey questions show more needs to be done."
Associate Professor Dicke said principals need meaningful change to occur to help them feel supported and empowered in their important roles as leaders in their schools and communities.
"Political leaders and education experts have united to form the National Teacher Workforce Action Plan, so we know there is a precedent here for a collaborative effort aimed at improving the health and wellbeing of principals," she said.
"The new Plan has good intentions, especially due to the serious impact teacher shortages are now having on principals, but it would be even more effective with more principal-specific initiatives and the ongoing support they need to implement it."