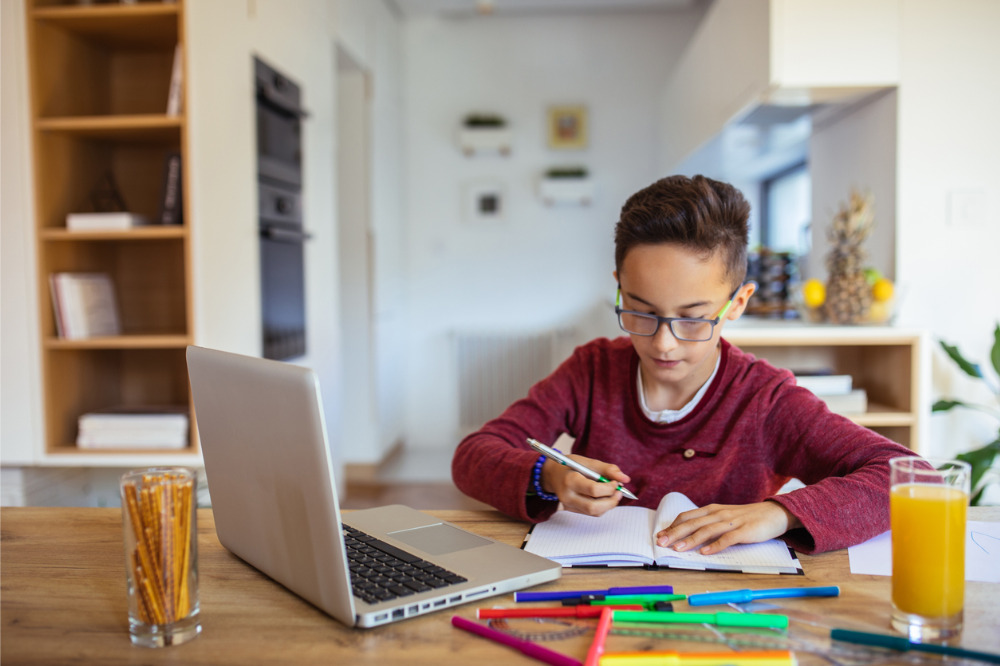 by Tony Maguire
As school communities across Australia embark on the final term of the most disruptive year of their lives, it is worth reflecting on the lessons learned after all we have been through.
2020 challenged us all – students, parents, and teachers alike – but it has also taught us so much about our roles in our children's education. Perhaps it takes a digital village to educate a child?
In just weeks, schools completely overhauled how they taught and redefined the very concept of classroom learning. With playgrounds and classrooms forced to shut down overnight, teachers and principals pivoted rapidly from predominately face-to-face learning to completely remote models.
While the disruption and uncertainty was immense, what school communities were able to achieve in such a short timeframe was, and continues to be, nothing short of heroic.
According to research from Twilio, COVID-19 accelerated digital communications strategies by an average of six years. In the space of just weeks – in some cases days – schools underwent a transformation that would have otherwise taken the same amount of time as a student's entire secondary school journey. More than ever, technology's promise of learning anytime, anywhere on any device needed to be true.
Now, in Term Four, looking back on 2020 teaches us that with the challenges comes a once-in-a-lifetime opportunity.
And it is one we cannot afford to squander.
Schools now have the chance to reimagine the role technology plays in education for the long term. In the turmoil of mid-March, many schools were forced to make do with ad-hoc investments to get remote learning up and running. There was little time for strategy.
But now there is a chance to take all we have learned, to take the tumult of 2020 and turn it into a launchpad for the future of Australian education. We cannot let this opportunity slip by and sleepwalk back to the pre-COVID status quo. Rather than return to business as usual, schools must build on all that has been achieved this year and develop learning environments that can be more independent of traditional "time, place and face" in order to be successful. In short, learning experiences with smart, intelligent solutions at the core of the experience – rather than just a short-term add-on.
Saint Stephen's College on the Gold Coast is just one example of what can be achieved when a long-term strategic vision – one where technology is thoughtfully embedded throughout the entire experience – guides the learning journey.
Over the past decade, Saint Stephen's has been investing in online learning and digital technology. It flows through everything they do. In science classes, students create videos of their experiments and learn to code. In business studies, they learn app design and 3D printing. Even in mathematics, Virtual Reality experiences are used to visualise previously vague, theoretical concepts.
And this was all prior to COVID-19.
Teaching and learning through technology is a core part of Saint Stephen's culture, it was never an afterthought or a bolt-on, but a central part of the College's experience.
When the pandemic hit earlier this year, the College was better prepared than most. Below is a login chart measuring student and teacher access to the College's online courses through their learning management system, Brightspace, for the first five months of 2020.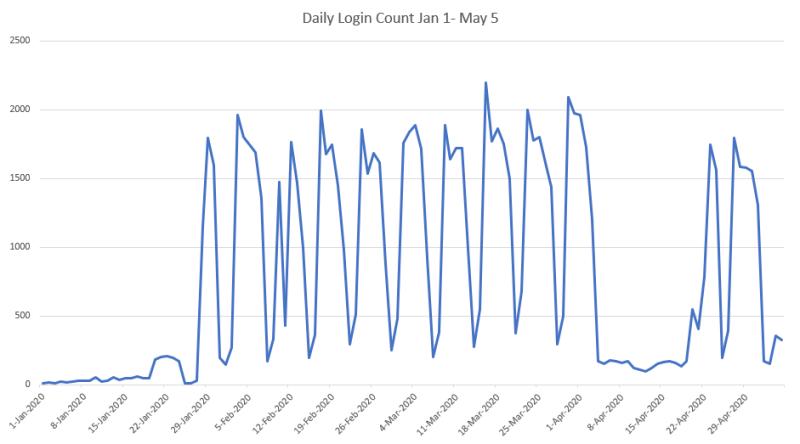 Saint Stephen's College Daily Brightspace Login Count – January 1, 2020, to May 5, 2020
Whereas you might expect to see an incredible spike when the College shifted to completely remote learning, the login data is relatively stable throughout the weeks prior and during. While this shows that Saint Stephen's had the technology and infrastructure to ease the transition to purely online learning when forced to, what is more important is that it shows students were already comfortable learning remotely.
Greg Wilkinson, Director of eLearning at Saint Stephen's explains, "the basis of every student's learning experience must be supported with easily accessible content, both on and off campus. For Saint Stephen's College, our partnership with D2L has enabled us to ensure that the learning that happens inside the classroom can continue anywhere, at any time. This has been a significant time investment over the years to ensure that our online courses are exceptional".
In fact, use of the LMS was so ingrained in the student experience that even before the pandemic, the College's login data has shown 65 per cent of year 12 students and 50 per cent of students from lower grades accessed the learning platform on a Sunday afternoon – learning that may not have otherwise taken place.
This embrace of digital learning not only helps students as they study now, but it prepares them for a dynamic, digital-based future which will define the jobs of tomorrow.
While Saint Stephen's is an excellent example of what can be achieved when technology is the foundation of the curriculum – not merely an added feature, many schools have reported student benefits as a result of remote learning.
According to Andrew Pierpoint, President of the Australian Secondary Principals Association, which represents leaders in government schools from all states and territories except New South Wales and Western Australia, students have not just embraced remote learning, many have made good academic progress while doing so.
"We're in awe of the rapid change we've seen. The pivot to remote learning has been quick and effective, and when we return to normal a lot of the old principles are going to disappear. We are not going back to where we were," he said in a recent interview.
With only two months left of 2020, this is the question, school leaders must ask themselves. Will they rush to go back to where we were before the pandemic? Or will they expand on all they have been able to achieve and build a blended learning framework where technology is the centrepiece, not just an add-on?
Tony Maguire is the Regional Director A/NZ, at D2L