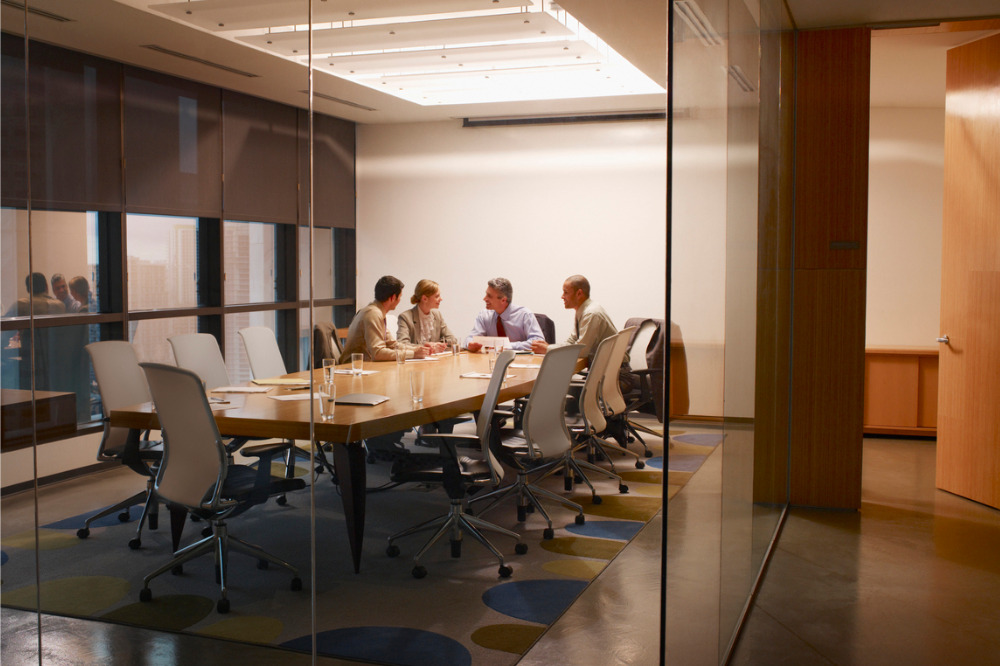 What have schools learned from the COVID-19 pandemic?
While this surreal crisis is by no means over yet (the world is currently seeing its largest spike in infections since the pandemic was declared in February), there have been some important lessons as education shifts to unfamiliar ways of teaching and learning.
Last week, The Educator Leaders' Summit 2020 brought together education leaders from across the sector to help teachers, leaders and department heads share what they have learned from their own experiences – particularly experiences that have led to improved outcomes across their schools.
Speakers at the event included Samantha Rangaiya, Deputy Principal of Briar Road Public School (Finalist of Best Student Wellbeing Program 2019 at the Australian Education Awards); Andrew Kelly, Principal of Redeemer Lutheran School (Winner of Innovation in Learning Environment Design 2019 at the Australian Education Awards) and Derek Scott, Principal of Haileybury (Winner of School Principal of the Year - Non-Government at the Australian Education Awards 2019), among many others.
Another speaker at the Summit was Miranda Public School principal Glen Carter, a principal of 23 years and currently the project officer for Film By, an initiative launched by a small band of dedicated teachers who firmly believe in the positive educational benefits gained from teaching film and film studies.
Like a chapter from the Book of Revelation
Carter reflected on how his school first began navigating the extraordinary chain of events that began in 2019 with the worst drought in more than 800 years.
"In Australia, we were in grips of an historic drought that crippled the country. We then moved into bushfires that we had never seen before in this country," Carter recalls.
"Our school is located in a rural area, so during the bushfires we were constantly on alert. We actually packed three times to evacuate. Then we experienced the flood, which was another crisis we didn't need".
Then, as if playing out from a chapter in the Bible, a deadly plague began to spread.
"It wasn't long afterwards that we saw COVID-19 and the nightmare that unfolded from that," he said.
"On 25 May, we then saw the death of George Floyd in America and the massive upheaval that caused around the world. In the last six months, anyone would be stressed and confused about what was happening".
Curriculum Review must respect the Four C's
Carter pointed to the words of Charles Darwin, who said it's not the strongest or the most intelligent who will survive, but those who are the most responsive to change.
"As people, we are resilient, and when times get tough, we have to go forward and find better ways of doing things in difficult times," he said.
"In terms of the recently announced NSW Curriculum review, I hope it's not just a structure to simply improve out students' PISA results. To go forward, we need to find out what students are good at, and this is what unlocks the passion for learning".
"It's about using the four C's of working in teams; being creative, collaborative and developing students' ability to be critical thinkers so they can discern what is the right information and what is misleading".
Carter said students need to be given more time to explore and create, rather than being drilled on the basics.
"We need to give them the technology that allows this to happen, because it's often what's lights the spark," he said.
"During COVID, it has been about using technology to learn remotely, and about working harder and smarter. We need to develop resilience in our kids, because over time, we've seen that this is such a powerful tool".
'Film connects students forever'
Chairing the Summit was Matthew Johnson, national president and CEO of the Australian Special Education Principals' Association (ASEPA), who asked Carter about the mental health and wellbeing positives of working with film.
"It's the way the kids connect with each other as a team. They pull together and they work collaboratively towards a common goal," Carter explained.
"Bryan Brown said that in order to make a movie, you have to create a team, which becomes a family that never separates".
Carter said that when students finish making the film, the bond they develop transcends the classroom.
"They never leave each other. They look after each other and they care for each other," he said.
"Film also allows kids to tell their own story, giving them a voice in a very powerful way that others tend to connect with quite easily".
Johnson asked Carter how he would like to see film incorporated across schools more effectively.
"We've had over 1,000 teachers participate in the course, and we've seen how powerful using film can be. If you want to get kids to write really well, get them to make a film," he said.
Carter said the project has also helped students who have emotional or behavioural disorders engage with, and enjoy, their school experience.
"We had a boy who was on a return to school placement in a special setting. He had been teaching himself how to make an animated film, which is actually very clever and witty," he recalled.
At the time, the principal told Carter he wasn't sure if the boy would come to the Film By festival, but the boy had ended up agreeing to come.
"The boy's film will be now screened in front of an audience. His work will be seen and appreciated, and it is this factor…having your work seen and appreciated by other people…that often helps build confidence and competence," Carter said.
"When we spoke to the boy about his experience with making films, he told us that it was the one thing that made him want to come back to school".