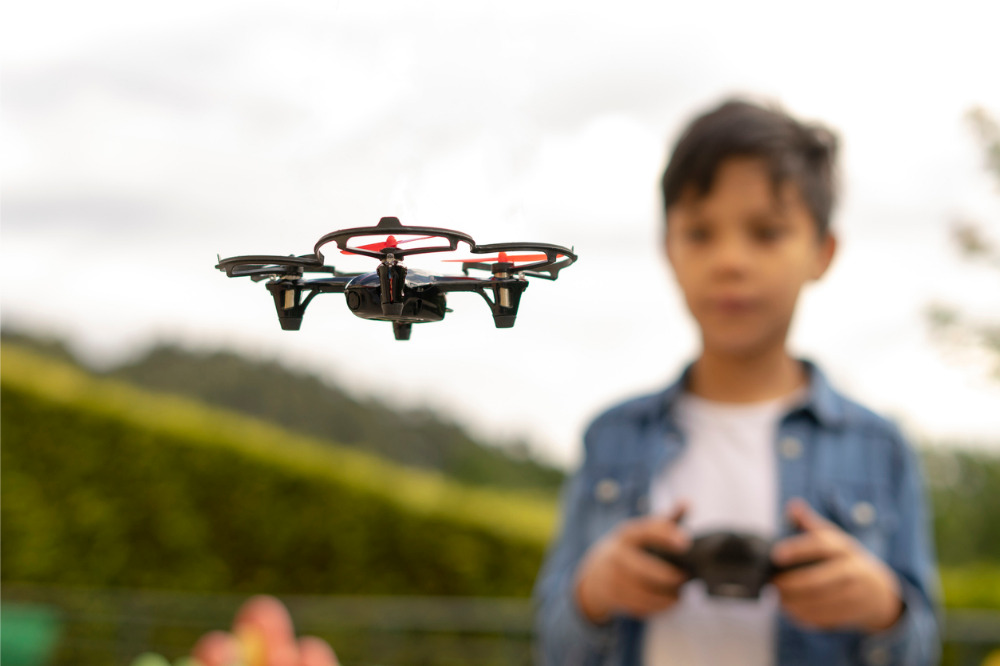 New resources on drone safety are now available for parents, schools and children across Australia to access.
The Civil Aviation Safety Authority (CASA) partnered Education Services Australia to develop the program that is both aligned to the Australian curriculum and tailored to build awareness across entire school communities.
There has been a growing push to improve awareness and understanding of drones as this technology becomes more widely used among young people.
Most drones are recommended for use by children over 12 years, however some are designed specifically for younger children aged from 8 years.
Education Services Australia CEO Andrew Smith said children and young people represent a growing proportion of the record numbers of Australians flying drones, and because of this, it's imperative that they understand drone technology and how to use it safely.
"In our research, it became clear that students generally had a limited understanding, or were unaware, of the rules about flying a drone," Smith told The Educator.
"Drones provide an engaging, hands-on way for schools to deliver aspects of the curriculum, which offers an opportunity to push home the message about drone safety – and teachers need the tools to help them address drone safety in an accessible, fun and engaging way."
Smith said the initiative provides school leaders with free age-appropriate resources to include in their lessons.
"These resources aim to help young people learn about drone safety in a variety of ways, and include a quiz for students to self-assess their knowledge of the rules around flying drones."
'An innovative opportunity to inspire students'
CASA's acting branch manager of Remotely Piloted Aircraft Services, Sharon Marshall-Keeffe, said CASA sees education as an important part of its remit to oversee drone safety and promote innovation in Australia.
"Drones offer an innovative opportunity to inspire students to develop their science, technology, engineering and mathematics (STEM) skills in a fun and engaging way," Marshall-Keeffe told The Educator.
"Given the expanding role of drones in STEM education, we recognise the need to support education providers to teach students about drone safety."
Marshall-Keeffe said the Know Your Drone classroom resources challenge creative thinking and problem solving among primary and secondary school students aligned with the Australian Curriculum.
"They also develop a safe flying culture in schools by prompting conversations about drone safety and testing children's knowledge."