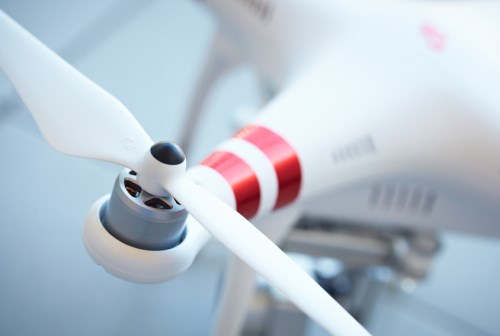 Last year, the Queensland Government released the nation's first Drones Strategy as part of its quest to establish the state as the "world-leader in drones".
According to the strategy, Queensland is home to more than 30% of Australia's growing drone industry and about 25% of the nation's total certified drone operators.
With the state positioning itself as a world leader in the research, development and application of this rapidly evolving technology, drone doyen, Dr Catherine Ball says now is the perfect time for schools to "dip their toe" into the world of drones.
The Brisbane-based environmental scientist and owner of six start-ups is so passionate about encouraging the ethical, safe and noble use of drone technology she has created free resources for schools and teachers through her World of Drones Education initiative.
Dr Ball is the co-creator of the World of Drones Congress which is now in its third year in Brisbane.
She says the true potential of drones is not the technology itself, but how it is applied to solve problems, in areas such as environmental and humanitarian need, disaster management and recovery, emergency response and town and city planning.
ISQ executive director, David Robertson, said Dr Ball would kick off ISQ's biennial State Forum Think Next at the Brisbane Convention and Exhibition Centre on 29 May.
"Dr Ball's passion and energy for advanced technologies and the transformative role they can play in solving problems and advancing society, humanity and the planet will set the tone for ISQ's future-focused forum," Robertson said.
Dr Ball says Australia is "punching above its weight" internationally in the area of drone technology.
She says drone technology is becoming more accessible and user-friendly, while regulations and guidelines about the safe and appropriate use of drones are also being strengthened.
Dr Ball said drones can be integrated across a range of learning areas in schools.
"They can stretch across all parts of the curriculum, from the Arts, to PE, to talking about legal and ethical issues, to working out the mathematics of flight, to creating and mapping geospatial data," she said.
"You can introduce real humanitarian and environmental projects as classroom case studies to allow kids to see how these robotics are going to be used and are being used in the real world."
Dr Ball describes Australia's Years 1-10 Digital Technologies curriculum as "a cracking futurist curriculum".
"It's not about the technology … it's technology-agnostic; it's all about solving problems," she said.
"When you look at drones, we're teaching flight – that's one thing. But drones are a pathway to an astronaut career, to a town planning career, to someone designing submarines."
Dr Ball said getting students' hands on the technology shows them how it moves, how it collects data and how it uses data.
"The more we understand technology, the more we can say what we want from technology," she said.