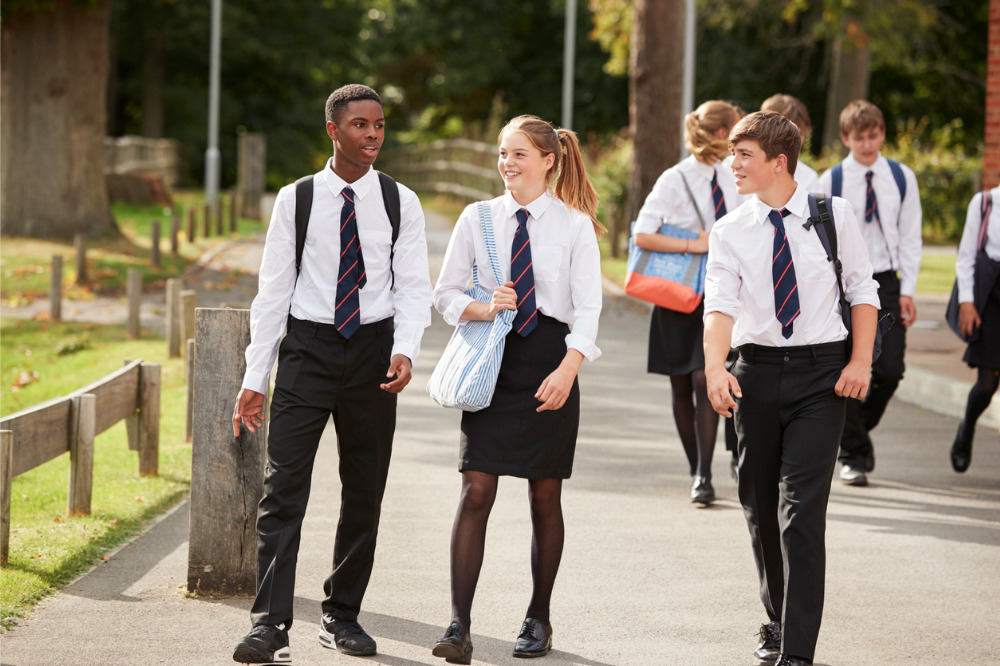 by Maree Carr, head of school engagement ANZ at Education Perfect
After months of remote learning, Term 4 is when teachers will return to the familiarity of their classrooms for the first time in months. And while the classroom may look the same, every student who walks through the door will be different, scholastically and emotionally.
With only a handful of weeks until the end-of-year, teachers face two challenges: providing a seamless transition back into the classroom and assessing each student's individual learning deficits.
Same, but very different
For many learners, returning to the classroom will have the same anxieties as the first day of school. The first few weeks will be spent relearning social skills, readjusting to the school environment, and rebuilding daily routines. Teachers need to know that it's ok to go slow; everyone needs time to debrief and recalibrate.
After so much isolation, focusing on activities that allow students to collaborate and reconnect should be given priority. Allowing them to share their experience of home learning – both good and bad - could be a great way to kick things off. Openly discuss the changes, as many elements of the school experience will feel different for returning students. Socially distanced classrooms, changes to playground rules, an increased focus on hygiene, and staggered break times will all have an impact. Help students to embrace these changes by discussing what to expect, rather than just outlining the rules. They're living through an uncertain time with ever-changing expectations; having open and honest conversations with them will reintroduce predictability and transparency to the classroom.
While learning gaps need to be identified, stay away from rigid testing and diagnostics for the first week or two. Take the pressure off students; let them know that it's ok to be behind and that there will be time to catch up.
No-one truly thrived during lockdown, so, when the time is right, it will be important to rethink "assessments". Students should know that they're not being "examined" and that teachers just need to understand where they may need additional support moving forward. Schools also need to strip the curriculum of anything ancillary for the remainder of the year. Get back to basics and focus on literacy, numeracy, and individual learning pathways.
Technology isn't just a COVID thing
The lockdown has dispelled two lingering myths around the use of technology in the classroom: one, that it's just a crutch for lazy teachers, and two, it's only good for entertainment.
While it may feel best to return to more traditional modes of teaching, now is not the time to limit or eliminate the use of technology in the classroom. Covid has seen the education sector transform and evolve in ways that would have otherwise taken decades to achieve. Some would argue that it has been the best thing to happen to education in a long time. Old dogs have had to learn new, more effective tricks. Disparity in access to basic resources has been highlighted and governments and schools forced to upgrade inferior infrastructure and address inequitable access. Teachers and students have all been forced to embrace more modern techniques and practices – many of which have been alive and well in modern-day workplaces for some time.
Digital tools and resources (like Education Perfect) – if implemented in a consistent and strategic manner – can provide insights into student potential that no analogue method ever could. They allow teachers to make data-informed decisions that target students' individual needs and release teachers to spend time on more important things like fostering relationships. For technology to be successful though, school leadership teams need to move away from ad-hoc implementation and take an active role in how resources are used in classrooms moving forward. While debate oscillates between having the entire curriculum online or not at all, the solution lies somewhere in the middle.
Great Expectations
It could take a week or a month to settle, maybe longer. It's crucial to make students (and parents) understand that the effects of Covid and prolonged periods of remote learning won't be a quick fix. Schools will certainly do all they can to plug the holes, but it will require a dedicated approach from all concerned to see real progress. One thing is for certain; teaching and learning will never be the same again. And that's a very good thing.
Education Perfect is a curriculum aligned teaching and learning platform for Years 5-12 students, teachers and parents.