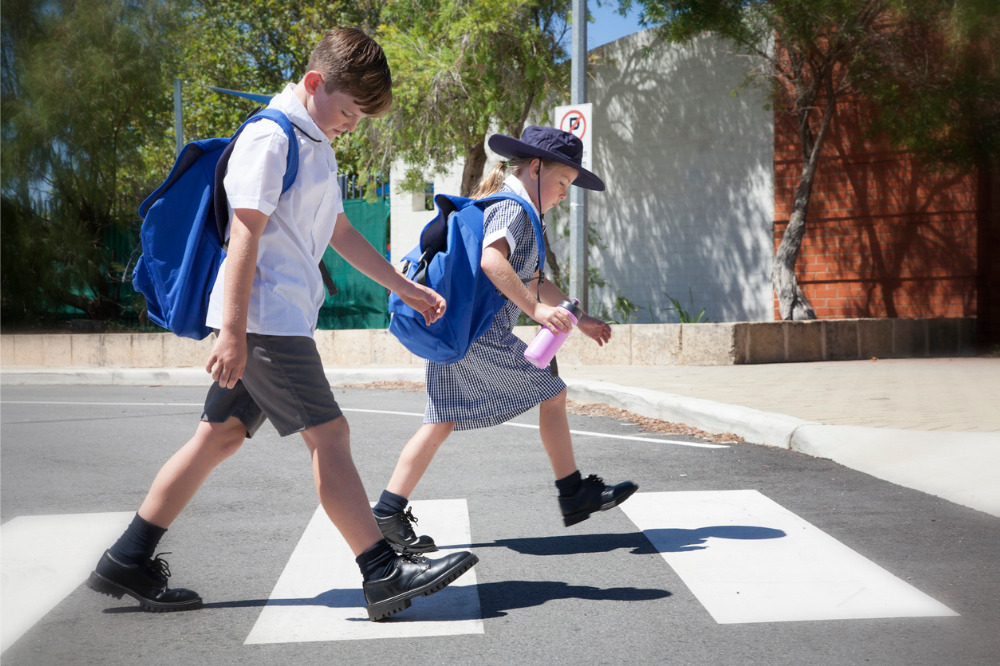 Earlier this week, the Victorian Government announced its plan to have all students back at school by 5 November.
Announcing the state's 'roadmap out of lockdown on Sunday, Premier Daniel Andrews said restrictions will be lifted once 70% of Victorian adults are fully vaccinated against COVID-19, which is expected to be around 26 October.
Victorian schools have been under remote learning arrangements since early August when the Premier announced a sixth lockdown to contain a COVID-19 outbreak that spread across the border from NSW.
However, parents, children and educators across the state can now head into the school holidays knowing when face-to-face learning will resume.
Under the plan, students in Prep will be able to return to classrooms for three days per week from October 18, while those in Grades 1 and 2 will return two days a week. Year 12 students will return for five days a week from October 18.
Other year levels will continue remote learning until October 26 and will then return for two, three or five days per week depending on grade.
'Unnecessarily complicated'
Berwick Lodge Primary School principal, Henry Grossek, said while the government means well in its back-to-school announcement, it is likely to cause confusion for metropolitan primary schools.
"Well-intentioned as it undoubtedly is, it is unnecessarily complicated and it will cause more confusion and disruption than benefits for parents, students and school staff," Grossek told The Educator.
"Parents, for their part, in many, many cases will be run off their feet taking some children to school then rushing back home to supervise online remote learning for other children. Some will be confused with the whole process – staggered attendance at school for their children. Different days at school for your children in different grades."
Grossek pointed to the case of children belonging to families of essential workers or those deemed vulnerable.
"They will be attending school with their regular classmates on one to three days per week then moving into a composite onsite remote learning class with other children and other teachers for the balance of the week," he said.
"Then there are families with one child deemed vulnerable but not the others. The permutations and combinations of children at school part time, onsite for remote learning and at home for remote learning will be overwhelmingly complicated in many instances. Then there's the school staff."
'A logistical nightmare for staff'
Grossek said the approach will create a "logistical nightmare" for staff who will be planning for and delivering both on and offsite learning programs for their classes over the week.
Specialist program planning and delivery will be a nightmare, too, says Grossek.
"For those schools with significant numbers of children attending onsite learning presently, these changes will add another layer of complexity to staffing that should be avoidable," he said.
"Rostering teachers to work both onsite for those children currently attending onsite learning, and offsite for their own classes is already challenging enough."
Grossek said that if safety is a major focus of this new approach, then it's difficult to see how it will make a great impact.
"Let's not forget that many children have siblings in other grades and even at secondary schools. Irrespective of what they do at school, they will be in close contact in the home with their siblings and parents," he said.
"I doubt very much that a simpler approach – such as that we had last year – with Preps to Grade 2 children attending school first for two weeks followed by grade 3 to 6s in the subsequent weeks would make much difference to the safety of the children."
Grossek said it is unusual that the plan doesn't work for whole weeks, but rather part weeks and then for few days at a time.
"Let's not make the return to school for children, their parents and staff more burdensome than it needs to be."