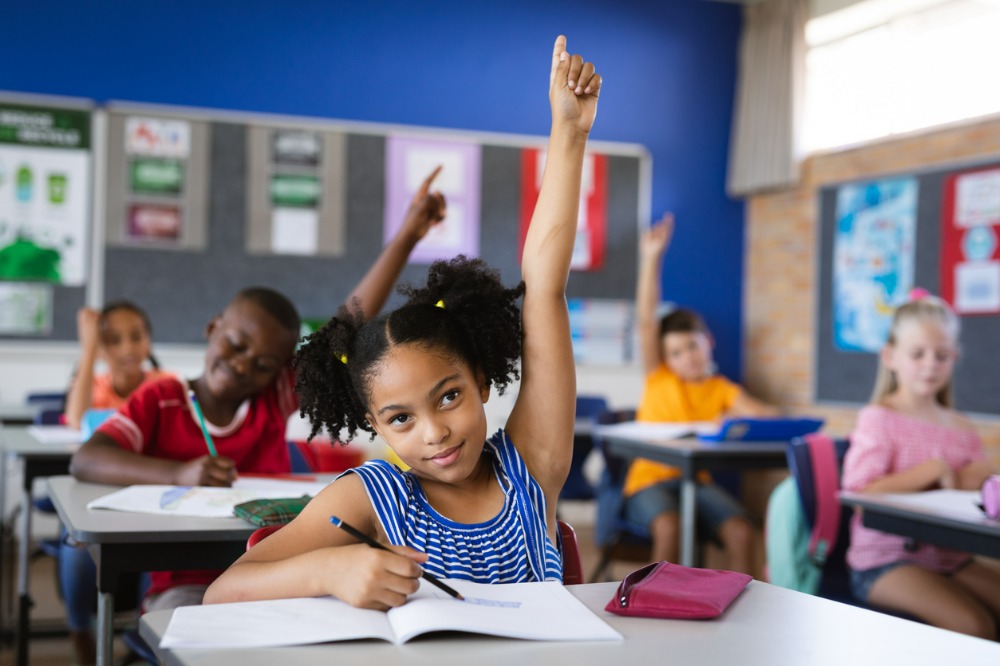 General capabilities (GCs) are an integral part of the Australian Curriculum. But how do they become an integrated part of teaching that doesn't put additional burdens on a teaching force already facing burn-out and chronic shortages?
The Australian Curriculum includes seven general capabilities: literacy, numeracy, ethical understanding, information and communication technology capability, critical and creative thinking, intercultural understanding and personal and social capability.
Research released today investigates how a sample of NSW government primary schools understand and implement the Australian Curriculum's general capabilities. Teachers are not required to specifically program the GCs and, as such, the project sought to understand if teachers did in fact deliberately integrate the GCs into their teaching/learning programs.
The project, Implementing the general capabilities in New South Wales government primary schools, by Dr Don Carter (Chief Investigator) and Associate Professor John Buchanan, of The University of Technology Sydney (UTS), identifies specific factors which facilitate or hinder the degree to which primary school teachers implement the GCs in their classrooms.
An online survey attracted responses from 185 primary teachers and included an invitation to provide brief written responses. Interviews were also conducted with teachers in 12 primary schools in both metropolitan and rural NSW.
"What emerged was the dedication of participants to the holistic development of their students, despite numerous pressures such as the literacy/numeracy tests in the form of NAPLAN and associated pressures to improve student performance, as well as teacher accountability requirements," Dr Carter said in a media release shared by MCERA.
As one participant commented: "I want them to be able to be successful at school but more importantly, be able to function effectively and positively in our multicultural society."
The research has four main findings:
"Participants ascribe value to the GC's and value and work towards developing and strengthening their students' capacities for rational and reasoned thinking; providing opportunities for creativity in classroom activities.
Most participants, through their day to-day teaching, work towards integrating the principles of the GCs into their classroom structures and processes.
Participants affirmed the benefits of textual study. The knowledge and skills developed through textual study and associated activities were seen as important for a "long-term" view of education.
Participants were dedicated to ensuring that their students were equipped with not only literacy and numeracy skills but also the self-awareness and interpersonal skills that will shape them into positive, supportive community members and help them to establish and maintain positive and fulfilling relationships."
The research showed: "Numerous participants in both the online survey and the interviews argued for greater professional learning to be provided by the relevant school sector to deepen the knowledge and possibilities for classroom integration of the GCs."
But, for an already overburdened sector, how can this be achieved?
The research argues that: "Answers to these questions can be shaped by broadly based discussions with teachers, school leaders and curriculum designers, as well as this project's participants."
The research proposes adoption of a GC-led curriculum, in which the capabilities supersede or replace subject-related outcomes.
"Literacy, numeracy and ICT can be seen as tools for attaining critical and creative thinking, intercultural understanding and personal and social capability," Dr Carter explains.
In conclusion the research finds that the participating primary school teacher's passion and commitment to their teaching is undeniable, and this passion and commitment will only flourish with further support and consultation.
The original version of this article appeared as a media release from MCERA.