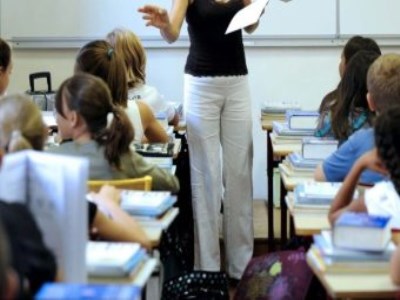 American-born Westpac CEO, Brian Hartzer – who has been the bank's chief executive since 2014 – recently suggested that single-sex schools could be contributing to the lack of women in senior executive roles.
However, Karen Spiller, national chair of the Association of Heads of Independent Schools Australia (AHISA) said blaming single-sex schools for a lack of gender diversity at the top "is not only inaccurate, but a poor excuse for a failure to act".
Spiller told The Educator that while Hartzer was correct in his observation that women are not well represented in the C-suites of Australian corporations, single-sex schools are not to blame.
"Girls' schools have an outstanding record of preparing young women to lead in their chosen field," said Spiller, who is also the principal of St Aidan's Anglican Girls' School and founder of the Aspiring Women Leaders conference program.
"And there is no lack of female students in Australian universities: 57.8% of domestic undergraduates are female, and women out-number male students at post-graduate level, too."
Research shows the major leak in the leadership pipeline occurs within organisations. Bain & Company research in 2011 found the biggest threat to female advancement in corporations is that senior leaders are more likely to promote someone with similar leadership styles to their own.
Spiller said her own research shows that women themselves may choose to "off-ramp" from career progression for a range of reasons, including the difficulty of juggling work and home responsibilities.
"To help plug the leaky pipeline, senior leaders in all sectors must accept their responsibility to help women with career planning well before leadership positions are on the radar," she said.
"Women need opportunities to 'front load' and make heavy duty professional progress prior to 'off-ramping'."
Spiller added that in the schools sector, this means principals need to spot leadership talent early and provide opportunities to develop it.
"This might be through established leadership roles such as year level co-ordinator, but sometimes such positions do not present early enough in women's teaching careers to support 'front loading'," she said.
"In the independent sector, some heads are creating limited-term project leadership roles to encourage staff to lead in areas of professional interest or to gain experience by leading implementation of a component of the school's strategic plan."
Spiller said that principals have an important role to play in the raising of future school leaders and, in particular, creating the pathways that support women to take on the principalship.