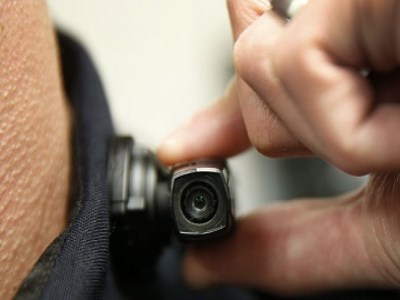 Burlington district in Iowa plans to spend $1,100 to purchase 13 body cameras that can be clipped onto the ties of principals in a controversial effort to improve accountability.
Burlington District Superintendent, Pat Coen, said the cameras would record interactions with parents and students, as well as student movements in the school.
"Did we treat this person with dignity, honour and respect? And if we didn't, why didn't we?" Coen told
The Des Moines Register
.
However, the body cameras can also be used to limit liability, as a recent incident demonstrated.
Earlier this year Mark Yeoman, a principal at a district middle school, had an encounter with a student that resulted in the student accusing Yeoman of kicking him. Security camera footage subsequently exonerated Yeoman.
Could such a plan have positive applications in Australian schools when it comes to protecting principals?
In December last year,
reports
of Australian principals being threatened and bullied prompted calls for tougher action to be taken in order to ensure the safety of school staff.
The report found parents were behind increasingly violent threats and bullying, and that one-in-four principals had reported physical violence against them by their students.
"I am aware of incidents where principals have been hurt physically by parents who have certainly wanted to have their voice heard and I am aware of many instances where parents have been most unhelpful in their abusive, aggressive, verbal attacks on principals," Merrylands Secondary School principal,
Lila Mularczyk
, told the
ABC.
Coen's experiences wearing a helmet cam while deployed in Afghanistan with the Army National Guard influenced his decision.
"It wasn't so much about catching the other guy, but collecting how we did on the operation and how we could do it better," Coen said.
Ken Trump, director of The National School Safety and Security Services, said Coen's plan would intimidate students and harm their relationships with administrators.
"It's overkill," Trump said, adding the move was likely to raise legal issues, such as whether the footage would be a matter of public record.
HAVE YOUR SAY
: Should Australian principals be wearing body cameras?