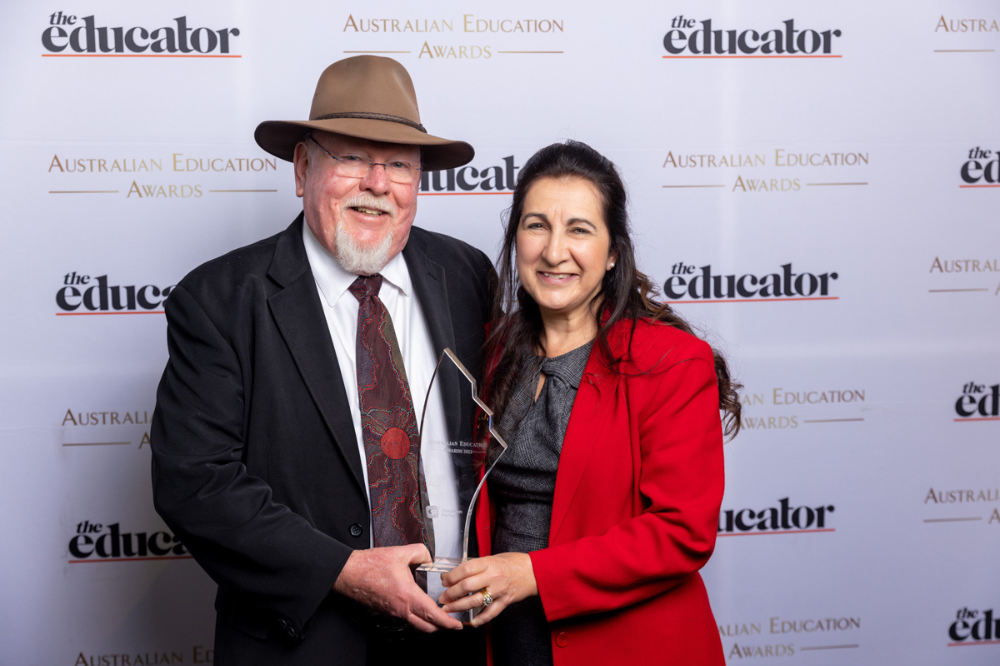 Bunbury Primary School's motto is 'Strive to Achieve' – and achieve it did on Friday night when it was crowned the Education Perfect Australian School of the Year and Primary School of the Year – Government at the Australian Education Awards 2022.
The school, located two hours south of Perth, puts data at the core of its mission to improve the progress, achievement, behaviour and attendance of its 450 students.
Staff at Bunbury are regularly provided opportunities to continually develop their data literacy skills and understandings to better inform their teaching and learning practices, which are then shared with other schools through the WA Education Department's DigiTech initiative.
This openness to share with other schools also extends to organising and hosting professional learning opportunities made available across the network and region.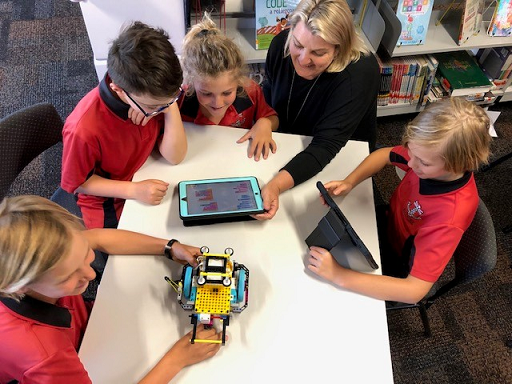 Jordan Foster, Clinical Psychologist and managing director ySafe, said the leadership team and the staff at Bunbury Primary School have been "formidable advocates" for technology innovation and digital citizenship, earning them a "resounding reputation as a school that is truly raising modern students."
"The result is innovation embedded within the school culture, and remarkable progress in shaping digital citizens of the ever-evolving future,"
"We have been proud to partner with Bunbury Primary School for many years to support their cyber safety initiatives, to the extent that when we were seeking input for a million-dollar world-leading digital citizenship interactive program, Bunbury Primary was the immediate consultation that we sought."
On launch, the program is targeted to reach 11 million students worldwide, furthering Bunbury Primary's legacy of innovation and shaping modern students.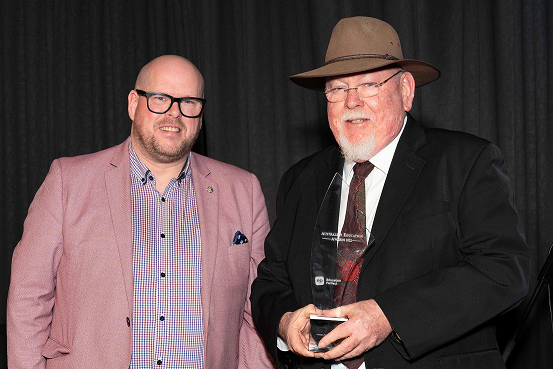 "This award confirms everything we've believed in over the past 18 years that we've worked together at the school and built it up to what it is today," principal Shane Doherty told The Educator, after receiving the coveted trophies.
"Above all, tonight's win is for our teachers and all the other staff that make it work and make our school such a great school."
Doherty said the entire school community "could not be happier" about the school's awards.
"They already believed our school to be a great school, but to have it formally acknowledged through these Awards expands and confirms that belief."
Doherty said the congratulations and positivity that have come from the community have been humbling – particularly the feeling that the school deserves this acknowledgment.
"The school staff are proud of what our school stands for and achieves each day and winning these Awards is a recognition of what everyone of our staff contributes to make this school a great school for the children, the staff and the community."
To ensure consistency and balance in its approach to teaching and learning, the school has implemented a number of researched and evidenced-based programmes that complement and strengthen each other.
"These include Positive Behaviour Support, Kagan Co-operative Learning Strategies, Visible Learning and Zones of Regulation, just to name a few. These all serve to establish a positive learning culture at our school," Doherty said.
"Consistent and thoughtful leadership, combined with dedicated and committed staff build the learning environment."
Doherty said there is also strong curriculum leadership through the Associate Principals, Level 3 teachers and aspirant teachers.
"All staff contribute to the many different aspects of learning and in the shaping of the school's physical and cultural environment."

Focus on the child, not the test
Doherty said "Achieving their best" has many different connotations.
"Some focus solely on NAPLAN results and I believe this to be a very narrow view of achieving your best. Our school focuses on academic achievement as part of being Caring, being Respectful and being Responsible," he said.
"I would like to see an education system that values the development of the whole person as much as high quality NAPLAN results."
Doherty said he would also like to see the same kind of equity that exists in his school permeate throughout the broader education system.
"I would also like to see a system that properly resources the needs of children so that all children are truly on a level playing field and where all children have the opportunity to be the best person and student they can be," he said.
"This is what we strive to achieve in our school."
The Educator extends its congratulations to the Excellence Awardees of the Education Perfect Australian School of the Year Award: Bellbird Park State Secondary College; Haileybury; Hymba Yumba Independent School; Marsden State High School; and Logan Queensland.