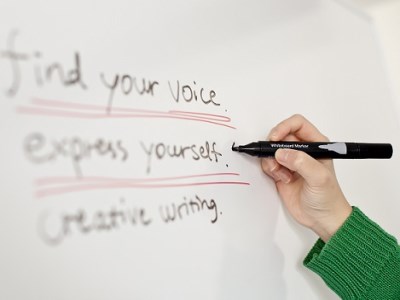 Reports show that Australian schools are ripe with disengaged students, with as much as 40% of students almost completely unproductive each year.
While there are many reasons for student disengagement, the lack of confidence to perform a given task in the classroom can be a significant factor.
Seven Steps to Writing Success creator, Jen McVeity, says one potentially surprising but powerful way to turn this around is through writing classes.
The program, which has shown to raise NAPLAN data by 1-3 levels within a single year, is now in its 13th year.
Since implementing Seven Steps, Term 1 and 2 Workshop attendances in NSW has more than doubled compared to the same period last year and School PD sessions are up by 40%.
McVeity told The Educator that there are two key factors behind the ability of the Seven Steps to engage students in writing.
"The first is the over-arching philosophy to break writing down into small chunks, to make learning to write accessible for students," McVeity said.
"Students learn the basic techniques of how to write beginnings (Sizzling Starts), endings, tension scenes and of course, how to plan. They practise each of these chunks in only short pieces of writing."
McVeity said short writing means "lots of quick successes" for students and many opportunities for feedback.
"Only after they have mastered the basic techniques of writing, do students put it all together to tackle the large task of writing a whole narrative/persuasive/or informative piece," she said.
The second strategy for engagement, said McVeity, is the emphasis on collaborative learning within a Seven Steps classroom.
Before and after each short writing task, students work in groups. Beforehand they may brainstorm ideas, explore planning options, research evidence and ask questions of each other.
"This is much like teams of script writers do for TV," McVeity said.
"After writing, students share their work with others, get feedback from their audience, learn how other students have tackled the piece and make notes for their own improvement."
Research claims the average teenager or adult can only listen with focus for approximately 20 minutes at a time.
"Therefore, placing the teacher at the front of the class instructing for long periods means lower retention rates and less engagement than a collaborative classroom," she said.