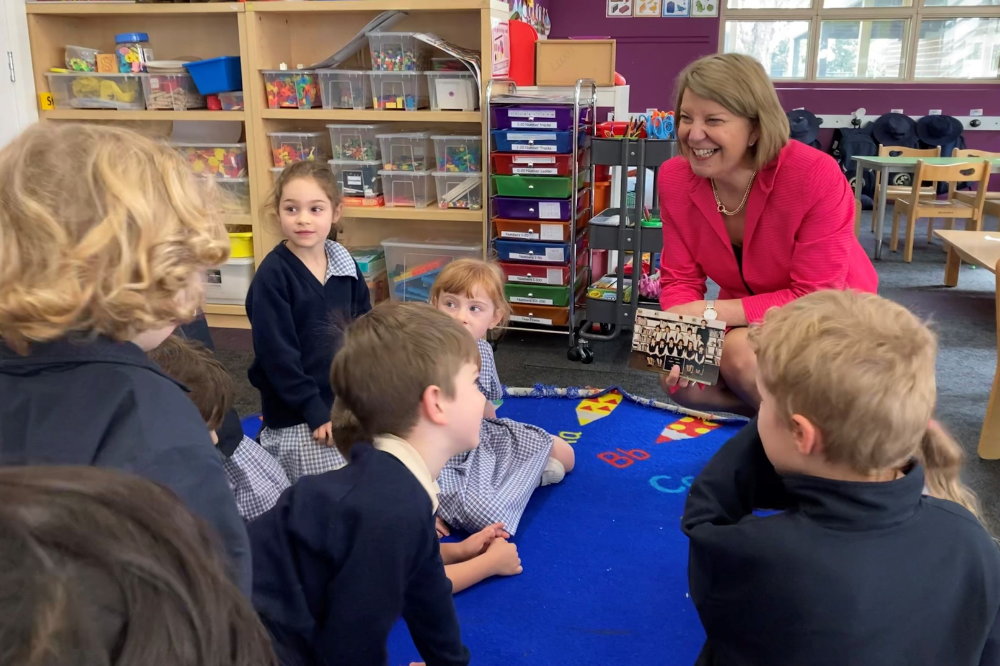 Over the last decade, Catholic schools in all states and territories have seen an upward trend in enrolments. In 2021 alone, the sector's 1,755 schools educated a combined 785,396 FTE students, reinforcing its place as Australia's second largest school sector.
In the ten years between 2011-2021, Australia's Catholic schools had an 8.6% increase in FTE enrolments (up from 723,472 in 2011) as Australian parents and communities continue to value and choose the education provided by Catholic schools.
As a new year approaches, important work is underway by the National Catholic Education Commission (NCEC) – the peak body for Australia's Catholic schools – to build on these positive trends and ensure that 2023 is another successful and vibrant year for Catholic education.
"The NCEC is collaborating nationally across the sector to address mathematic outcomes and exploring early years literacy to generate models of evaluated best practice for consideration across our sector in the years ahead," NCEC acting executive director Sally Egan told The Educator.
"This is part of our national strategic priority to support the continual improvement of education outcomes for all students by undertaking research, data analysis and identifying evidence-based practice across our schools and systems to be shared and maximised."
Egan said challenges ahead include looking at the influence of data and evidence and how it plays out in classrooms, as well as how that data is used to address student outcomes and teacher capacity.
"Another key focus is ensuring leaders in Catholic education maximise the educational architecture that supports us to do the work."
"The NCEC is optimistic that the National Teacher Workforce Action Plan will impact key areas of concern for the Catholic sector such as regional and remote teacher shortage and initial teacher education, to grow and strengthen the teaching profession to improve student learning outcomes."
Egan said another focus for the NCEC in 2023 will be planning and implementation of the national curriculum across Australia.
"This will include all our teachers participating in professional learning to strengthen their expertise and embedding new content, while addressing formative assessments within the teaching and learning cycle," she said.
"We are mindful that we will need to address the Disability Standards for Education implementation recommendations. Another area of focus in 2023 will be embedding the vision of the Alice Spring [Mparntwe] Education Declaration in meeting the needs of all learners."
Editor's note: An earlier version of this article contained incorrect information pertaining to Catholic school student enrolments that has since been corrected.