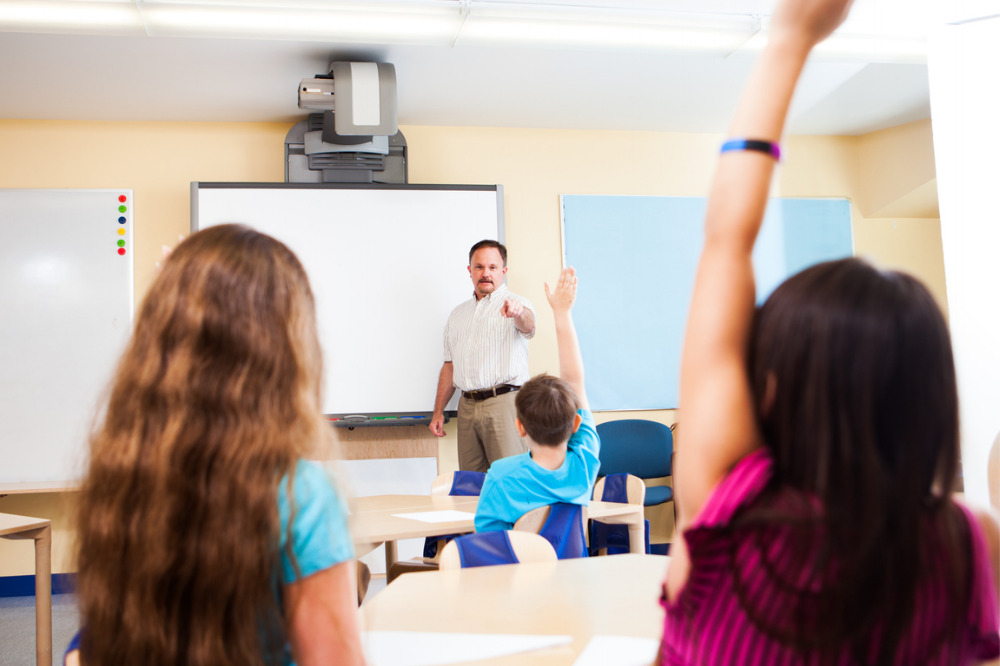 By Melodie Potts Rosevear
As education minds and Ministers prepared to meet in Canberra last week, alternate pathway programs are back on the agenda amidst many compelling arguments of what needs to shift in our systems to address Australia's teacher workforce shortage.
As the first mover in this space nearly 14 years ago, Teach For Australia is glad to see more universities, governments and education departments exploring more flexible pathways alongside the traditional Bachelor and Post-Graduate options.
As an organisation anchored in collective effort, I'm only too happy to share widely what TFA has learned about getting more great people to take up careers in the classroom, and how we support them throughout their early years.
It's neatly called a 'career switch' but, pulling it off, successfully and at scale, isn't straight forward.
Since 2010 TFA has supported hundreds of mid-career professionals to make the change into teaching. Over a two-year, employment-based, Masters-degree pathway, we recruit, train and support carefully selected people to become teachers in schools where their subject expertise, leadership and enthusiasm for education is needed most.
We currently have our largest numbers ever in the program – over 300 in either first or second year, from nearly 2700 applications. More than 60% are either young professionals or mature aged career changers - doctors, pharmacists, lawyers, maths and science academics, engineers, accountants and more.
With first-hand insight on how tailored pathway programs assist schools and students alike get quality teachers for a range of subjects, TFA backs moves to look at new approaches to recruitment and training, including ways to attract more mid-career professionals. Key to any approaches must be the desire to reduce barriers to entry, while maintaining the profession's high standards.
First up, time and money matters. Mid-career professionals have commitments – partners, kids, mortgages or rent, and the myriad other expenses that mount as life rolls on. They're usually weighing up leaving a mid-career salaried position to incur further uni debt and restart on entry level wages. For some, a work-and-study pathway is the only way they can make the change.
Second, a responsive and rigorous recruitment process. TFA works closely with applicants to determine if teaching is right for them. It requires - among countless other considerations – subject expertise and strong interpersonal skills, a return to tertiary study, often a financial hit, and – as TFA works only with schools in low SES communities - potential relocation. Above all, it requires a leap of faith their new career will deliver the personal satisfaction and supportive work environment all of us seek in our job.
As a result, career changers often need a longer-term recruitment relationship where they have time (sometimes over many months) to ask questions, learn from others who've gone before, and carefully consider their decision.
Recruitment must also be competency based. Evidence has mounted that while past academic achievement is an important determinant of in-class teaching success, other competencies also matter, among them collaboration, communication, resilience, humility and organisational skills. The latter cannot be underestimated.
Lastly, ongoing professional support and coaching is crucial for future success. It is not enough to find and convince great people to take up teaching. Teaching is a craft that develops with time and practice, and with constructive feedback. It should be standard practice to support every new teacher with formal coaching and mentoring, and it is a core of TFA's programs which our participants, principals and other teachers consistently and resoundingly endorse.
Today more than 70% of TFA Alumni are teaching or leading in schools. Tailored, rigorous recruitment followed by early years support is key to that success.
With the dire teacher shortages predicted for Australia – and indisputable evidence that the educational equity gap hits harder for less advantaged communities - change is clearly needed. A broader spectrum of pathways to encourage mid-career professionals towards teaching should be part of the solution.
What TFA believed 14 years ago has proven to be true: Alternative, accelerated pathways can be carefully and contextually designed both to overcome the hurdles for career changers and to maintain the quality standards we must protect for the teaching profession. Our children, and all teachers, deserve no less.
Melodie Potts Rosevear is CEO of Teach For Australia.