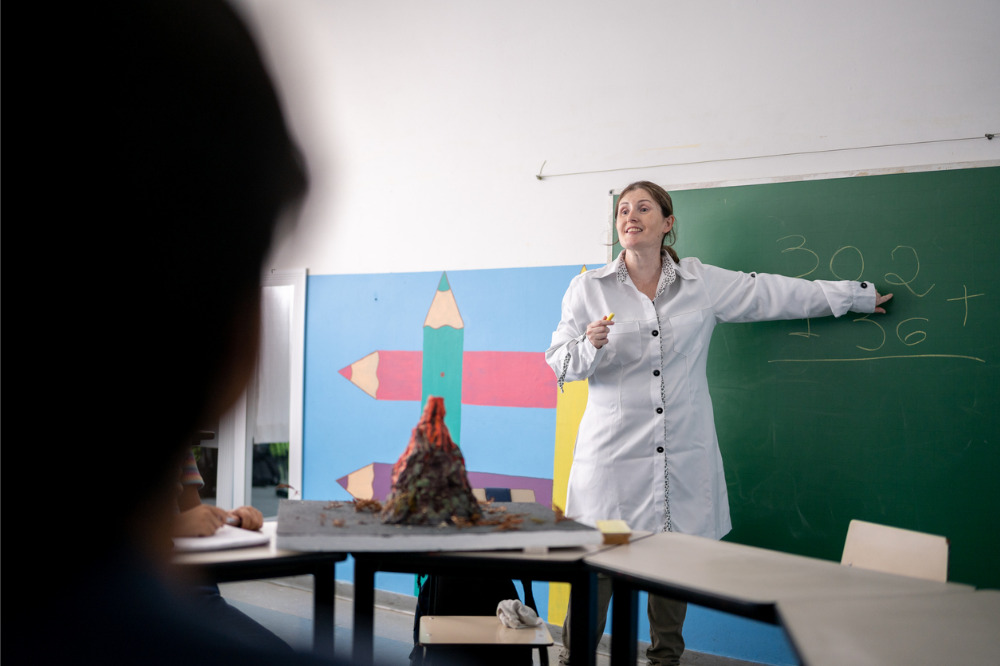 The Australian Education Union (AEU) says it will fiercely defend" Initial Teacher Education (ITE) from any Morrison Government attacks on hard-won quality standards".
The comment, by AEU federal president Correna Haythorpe, was made in response to Federal Education Minister Stuart Robert's announcement that $40m would be spent on training and recruiting new teachers nationwide to address the growing staff shortages in schools.
Haythorpe said the Federal Government is "dumbing down" initial teacher education through funding for "gimmicky programs" like Teach for Australia (TFA), micro credentials in classroom management, phonics and explicit instruction and a return to one year graduate teaching qualifications.
"The Morrison Government has an ideological driven obsession with undermining the teaching profession. From calling teachers 'duds' to now undermining the qualifications required of teachers," Haythorpe said.
"The AEU will not stand for it. We will fiercely defend the quality and standards in initial teacher education we fought for over many decades. The announced funding commitments, if delivered, would erode the excellence parents and the community rightly expect from teachers."
Haythorpe said programs that Minister Robert proposes to fund are "not the answer to workforce shortages."
"They do not offer the rigorous pre-service education required to ensure teachers have the skills, confidence and experience to be effective from day one in the classroom," she said.
"Respect, reward and rigour are the pillars of high-quality teaching. Teachers should be appropriately and competitively remunerated in recognition of their knowledge, skills and experience."
Haythorpe said teachers should be "offered the respect of professional autonomy and trust", and be supported to develop their teaching practice according to the needs of their classroom.
"The best outcomes for children will be achieved by drawing initial teacher education students from the top 30 per cent of secondary school graduates for undergraduate courses and maintaining a full two-year master qualification for postgraduate ITE studies."
TFA CEO, Melodie Potts Rosevear, rejected the union's claims, saying the program's success speaks for itself.
"For more than a decade, TFA's two-year Master of Teaching program, which provides a 'study alongside employment' pathway into teaching, has proven its merit, underscored by multiple independent evaluations and our own commitment to continuous improvement, quality mentoring and support over the program," Potts Rosevear told The Educator.
First funded by Minister Gillard in 2009, TFA has since recruited nearly 1,300 teachers for hard-to-staff positions in 250 schools. Today, 88% of TFA's alumni remain teaching or leading in schools or working in the education system.
"TFA is proud of bipartisan support from Federal, State and Territory governments and – most importantly – of strong endorsement from partner schools and principals who tell us TFA is a 'tried and tested' pathway bringing dedicated new teachers into classrooms who add to Australia's great teaching workforce."