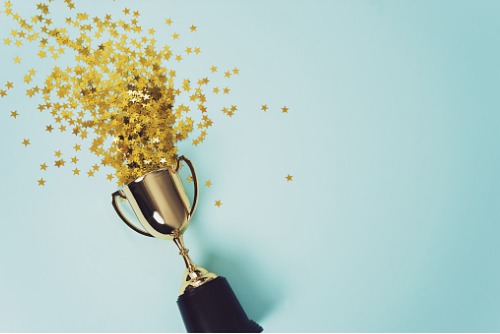 On August 17 last year, more than 500 of Australia's education elite from across the country gathered in Sydney for the inaugural Australian Education Awards, which were presented in 24 categories recognising the work of the schools and individuals making their mark in the sector.
This year, the Australian education sector will again be put in the spotlight for all the right reasons when the awards, and those nominated for them, return to Sydney in August.
One of the big accolades up for grabs on the night will be the Australian Secondary School of the Year (Non-Government) award. Sponsoring the award will be Civica, a global IT-based services partner in digital solutions, software applications, and managed services.
Below, The Educator speaks to Civica about its decision to sponsor the prestigious award.
TE: Can you tell us why Civica has chosen to sponsor the Australian Secondary School of the Year (Non-Government) award?
Civica: We strongly believe in supporting and rewarding great educators. We've been deeply involved in the education sector for over 40 years now and work with over 6,000 schools, colleges, TAFEs, and libraries helping to bring about improved teaching, learning, and administration for the benefit of students, teachers, and the wider community. We are always meeting wonderful educators who are making a difference every day to so many students right across the country, and we welcome any opportunity to highlight those individuals and reward the amazing work they do. Whilst we are well known for our work with Education Departments and religious based jurisdictions in Australia, our work with Independent schools is less well known and we want to use this opportunity to take our message out to this important audience in 2019.
TE: Drawing from your work within K-12 education, what do you consider as the key attribute of a successful school?
Civica: Strong leadership that gives teachers and administrators their full support to perform their roles, as well as healthy and positive school culture that promotes students' ability to learn. Technology can only be an enabler for this work, but we believe that good technology can help deliver world class education.
TE: In your view, why are awards like this so important for the K-12 education sector in general?
Civica: Highlighting the fabulous work that schools are doing is important as it often goes unrecognised. Our students are the key to Australia's future so rewarding excellence is a way that we can inspire school leaders and teachers to continue to innovate and deliver the best education outcomes for all Australian students. With independent schools representing a significant portion of the educational establishments in Australia we want to acknowledge and show our support for this community in the same way we support our Government based educators.
TE: Looking to the year ahead, in what ways will Civica be building on the work it has done in the education space so far?
Civica: In close partnership with our customers we will continue to build innovative solutions that ensure school administration is streamlined and the focus is placed firmly on teaching and learning. Our product roadmap into 2020 represents this strategy and is driven by our vision to provide all users within education a single source of rich data that is secure and easily accessible by everyone in the school community, including teachers, parents, caregivers and students as they move through their educational journey. Our existing customers are looking to deliver world class educational outcomes for their students, and we are looking to work with a broader range of customers to ensure more and more establishments can share that vision.