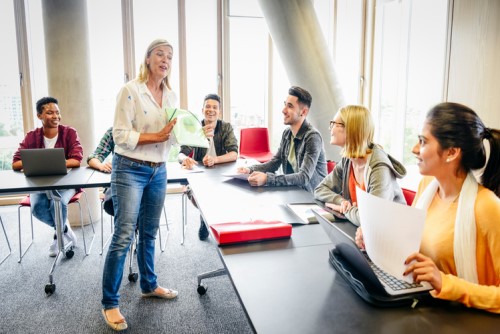 The pace of change in the education sector continues to be a significant challenge for school leaders and principals across Australia.
Indeed, a recent report has found adapting to government and regulatory reforms to curriculum and funding and keeping up with new technology and teaching methods key priorities for those in the sector.
On 25 July, The Educator Leaders' Summit 2019 will bring together education leaders from across the sector, allowing them to access the latest insights and best practices in schools, and helping them tackle the changes ahead.
One of the sponsors of The Educator at the Summit is Class Solver, which helps schools create and manage classes in their own way. Below, The Educator talks to Class Solver's school advisor, Geoff Craig, to find out more.
TE: Class Solver's website talks of the company's inception as "a small but meaningful beginning". Can you describe the impact that Class Solver's presence in the school education space has made?
Class Solver evolved from Amy's personal experience as the parent of a daughter who was placed in a classroom with no social support. This led to close collaboration with a small number of schools to really understand the different challenges that schools face when creating their class lists.
At the end of each year, Class Solver interviews a number of its clients to seek feedback and learn about the impact it has had on the school – the good, the bad, the ugly. The feedback it receives about the product is overwhelmingly positive. Schools find the program very easy to use and are able to produce their class lists in a fraction of the time. Principals report that they can be far more confident that the students have been placed in the best class for their needs. The program can even help with managing parent expectations, for example one principal said that this is the first time in her career that she hasn't had a parent complain about class placement.
TE: I understand that Class Solver complements the expertise of teachers and administrators. Can you give us an idea as to how this support works, and how might a school principal find particular value out of this support?
As Class Solver evolved, we became very aware that every school has their own approach to class placement and that every school leadership group and their teachers know their students better than we possibly ever could. This led to two separate important features of Class Solver:
#1: Characteristics are customisable. Often these are unique to that school, eg we have one school that identifies students whose parents require a lot of teacher time. This way they ensure that one teacher doesn't accidentally end up spending an unreasonable amount of time dealing with parents.
#2: Schools need to be able to reoptimize their class lists after they have made manual changes. Almost inevitably there is extra information towards the end of the process as something important is remembered or a student leaves the school. These changes need to be accommodated, so Class Solver is able to accept these late changes and then find a new solution that works.
TE: Why has Class Solver chosen to sponsor The Educator Leaders' Summit?
It's a bit of an experiment for Class Solver to attend the summit. While we have been developing our product and working with schools for years, we have only recently started promoting ourselves more broadly. We're looking forward to learning whether the summit is a good event for us to have conversations with decision makers at a time and in an environment that suits them.
TE: In your view, why are events like this so important for the K-12 education sector more broadly?
While this will be the first time that we have participated in the Summit, we anticipate that it will be a tremendous opportunity for educators to stay in touch with the latest developments and innovation in the sector. We're looking forward to being at the event and learning about the value that the education sector gets from the event, both in terms of what they learn from the presenters and also the value that they can gain from the exhibitors.
The Educator Leaders Summit 2019 – which will be held at the Crown Melbourne in Southbank on 25 July – is endorsed for 6 hours of NESA Registered Professional Development.