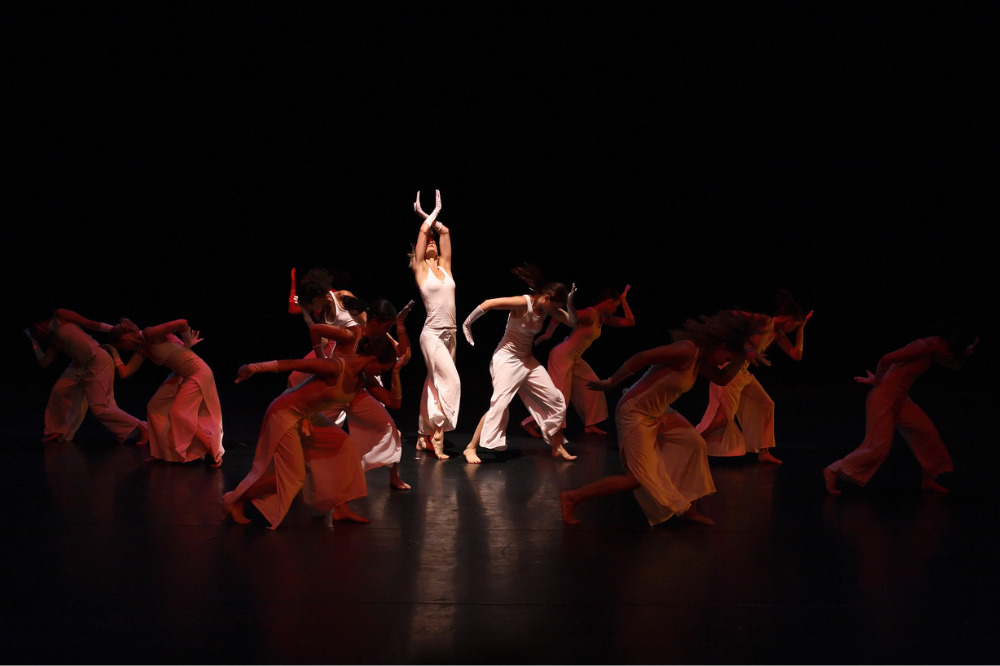 When the COVID-19 pandemic forced schools to draw the curtains on their performing arts programs, it wasn't just students' love of performing for an audience that took a hit.
A growing body of research suggests that engagement in performing arts can improve student outcomes, both academically and in terms of wellbeing.
With reports showing that COVID-19 caused major setbacks in student mental health and learning, some experts say performing arts education, and the long-lasting benefits of it, has never been more critical than it is now.
On Wednesday 19 May, Caroline Chisholm Catholic College's (CCCC) VCE students will showcase their performances for the first time in several years after the College secured VET Live Production Services as a Year 11 and 12 subject in collaboration with the Victorian Arts Centre.
The College's students will now access to valuable industry experience with the venue – an opportunity unique to CCCC as they are the first school to work directly with the centre.
Damian Bernardo, the College's Head of Learning for Performing Arts, was instrumental in helping the College achieve this feat. Reflecting on how the collaboration came about, Barnardo said it was an opportunity the school's staff found hard to refuse.
"I was fortunate, while in Sydney, to have gained Catholic education funding to complete my Certificate III in Live Production and Services at the National Institute of Dramatic Art [NIDA]," Bernardo told The Educator.
"I returned to Melbourne and proposed to our VET Coordinator that we be the first school in Melbourne to offer this same course as a VET subject. We visited the Centre recently, and the students were able to work with industry professionals, learning about sound, lighting and vision operations in this world-class venue".
Bernardo said his students have been able to take this experience and apply the knowledge to working backstage for College productions at its Auditorium – an impressive 820-seat theatre.
"What has made me most proud is to see our Performing Arts students leave the College and enter the industry," he said.
"Some of our past students have performed in shows like Jersey Boys at the Regent Theatre and Come from Away at the Comedy Theatre".
There's no question the College's investment in its arts programs has paid off. Some alumni are now professional dancers, dancing with Sydney Dance Company, as well as many hip-hop dancers who perform with local dance crews like KSTAR and BKODE.
Bernardo said one graduate from last year is now studying in the full-time acting course at Victorian College of the Arts (VCA), adding the College also has students who have gained employment backstage, working in staging, lighting, sound and vision operation.
"We have had dozens of students leave school and study to become Drama and Dance teachers themselves, as well as many hip-hop dancers who perform with local dance crews like KSTAR and BKODE. We have had one of our students choreograph for So You Think You Can Dance on television," he said.
"I lead such a passionate and driven Performing Arts team, and we all work extremely hard with our students. We are all unbelievably proud of their successes, both during their school years and after they leave our care".