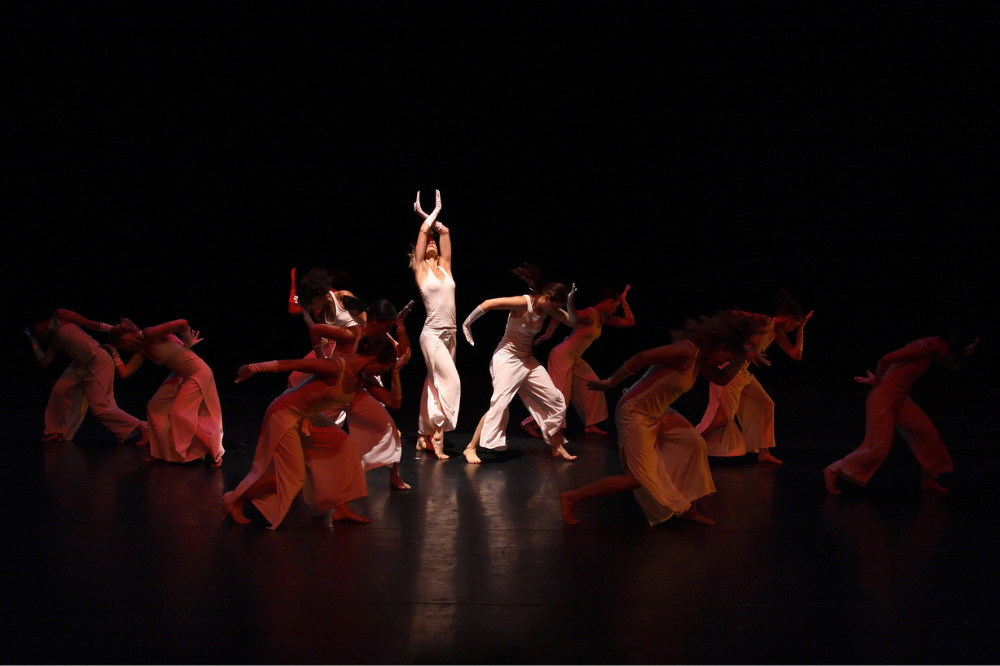 Research suggests that engagement in performing arts can improve student outcomes, both academically and in terms of wellbeing.
With reports showing that COVID-19 caused major setbacks in student mental health and learning, some experts say performing arts education, and the long-lasting benefits of it, has never been more critical than it is now.
Later this month, more than 35,000 participants from across Australia are set to embrace Sydney Eisteddfod following the lifting of restrictions by the NSW Government.
Eisteddfod, which is one of the largest performing arts festivals in Australia and New Zealand, is welcoming back young, aspiring artists to the stage after closing its doors in March 2020 for the first time since World War II due to the COVID-19 pandemic. This meant the compulsory cancellation of over 300 events, impacting 35,000 entrants.
'An extremely tough year'
Piroozi Desai-Keane, Chief Executive of Sydney Eisteddfod, said 2020 was an extremely tough year for aspiring artists across Australia.
"As a result of the closure of events and schools due to COVID-19, kids have been forced to train at home instead of with professionals and receive face-to-face feedback to help them grow and strengthen their talents," Desai-Keane told The Educator.
"The return of Sydney Eisteddfod provides an opportunity for young artists to perform on stage once again and build their skills, including their confidence and resilience. Performing on stage can be nerve-racking but it's always so pleasing to see young artists gain confidence and showcase their performing arts abilities in front of their peers".
Despite the hit that the performing arts took in 2020, some schools managed to keep their creative flame flickering by moving their performing arts programs online.
Knox Grammar School's performing arts program kept students engaged, inspired and supported through the use of zoom lessons, interactive online rehearsals, innovative rehearsal and motivational strategies, such as 'click track' recordings and interactive directions.
What's more, the program managed to retain 97% student engagement throughout the pandemic.
Along with his "highly dedicated department of extraordinary colleagues", James Brice, Head of Performing Arts at Knox Grammar School, oversaw 48 ensembles that presented the school's musical performances on the (virtual) world stage.
"We proudly released a number of collaborative 'Audio Visual Isolation Recordings' throughout April to December in accordance with the various parameters of the variable restrictions during those nine months," Brice told The Educator.
"The return of permissible community 'face to face' rehearsals supported by our highly detailed comprehensive COVID Safe Plan for our program, paved the way for our outstandingly positive continuance and growth throughout the pandemic".
Brice said that with the return of the Sydney Eisteddfod events in 2021, both through online 'pre-recorded' performances and 'in-person' performances with an audience, the school community is "thrilled and excited" to participate in the platform that Sydney Eisteddfod offers for student musicians.
Long-lasting benefits for heart, body and mind
Peter Wright, Associate Professor of Arts Education and Research Methods at Murdoch University, said young people who engage with performing arts develop both cognitive and emotional skills that can help them succeed in every aspect of their lives whether that's in the workplace, community, or on stage.
"When young people engage in performing arts or perform on stage, they develop a sense of self-esteem, confidence and respect as they are uniquely engaged in heart, body and mind through performance," Wright told The Educator.
"Research shows that performing arts has also been linked to greater academic performance and achievements with students demonstrating superior strengths in memory tasks, as well as literacy and mathematics".
Wright said performing arts also help to create a sense of culture and community promoting practices of health and wellbeing.
"This is critical in these challenging times when aspiring artists have been forced to practice in isolation instead of with teachers and professionals".