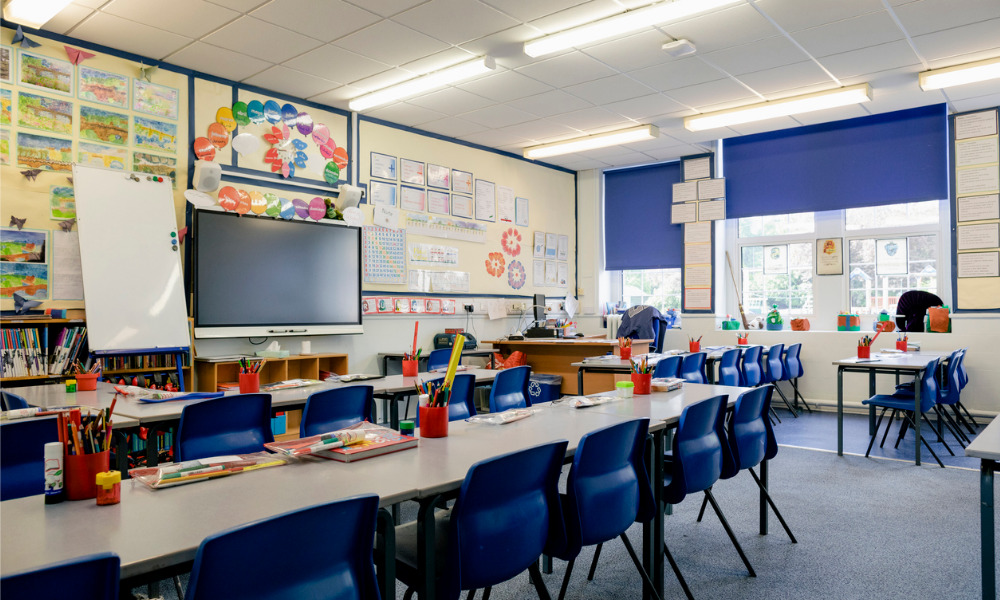 Last week, the Grattan Institute released a report, 'Ending the lesson lottery: How to improve curriculum planning in schools', which revealed that just 15% of teachers have access to a common bank of high-quality curriculum materials for all their classes.
The survey of 2,243 teachers and school leaders across Australia also found that teachers in disadvantaged schools are only half as likely to have access to a common bank as teachers in advantaged schools.
Australian educational publishers have welcomed the Institute's report, particularly its emphasis on teachers' needs for diverse and high-quality classroom materials.
Michael Gordon-Smith is chief executive of the Australian Publishers Association (APA), which represents more than 200 publishers. He said it's unfortunate some teachers are not getting easy access to the support they need when there is an abundance of high-quality materials, written and assessed by practising teachers here in Australia.
"If teachers are not getting access to the resources they need, there's work to be done in connecting teachers, schools and curriculum bodies to educational publishers," Gordon-Smith said.
"We support many of the report's findings, but the recommendation that governments should immediately purchase digital classroom materials from overseas makes no sense."
Arthur Baker, Managing Director, Oxford University Press for Australia & New Zealand, said Australian educational publishing is a highly skilled sector that draws on the knowledge of leading and experienced teachers.
"Publishers invest tens of millions of dollars annually to develop world-class, digitally progressive planning, teaching, learning and assessment resources for Australian schools," Baker said.
Smith said many Australian teachers and schools already access and set Australian published materials "as excellent as any in the world".
"Through one of the world's best statutory licensing arrangements, Australian teachers can also copy the materials they want to use without the administrative burden of checking licences and permissions."
Smith said education ministers should focus first on ensuring teachers have access to the excellent resources already available in Australia.
"Educational publishers would welcome the opportunity to sit down with curriculum planners across the nine different jurisdictions earlier in the process, to ensure the best possible materials are made available to teachers. That's the model used in high-performing education systems like Singapore and Finland."
Nicole McCarten, Vice President School Division for Nelson, also emphasised the importance of the links between schools and publishers.
"Publishers spend considerable time and investment working with subject specialists and teachers to provide schools with curriculum aligned materials as part of a comprehensive teaching and learning solution," McCarten said.
"Schools and educators should be empowered to use these resources as they wish to deliver the best learning outcomes in their classroom."
Dr Jordana Hunter, Grattan Institute Education Program Director and lead author of 'Ending the lesson lottery: How to improve curriculum planning in schools', said the Institute is very eager to discuss the features of high-quality curriculum materials and welcomes contributions from Australian publishers.
"Our report identifies the key features of high-quality curriculum materials [see p. 9], and recommends curriculum materials are quality-assured by an independent body, so that teachers can have greater confidence in, and make more informed decisions about, the materials they draw on," Dr Hunter told The Educator.
"We are eager to see a flourishing Australian market for high-quality curriculum materials, which provide teachers with a broad suite of options that best meet their school's context and students' needs."
Dr Hunter said this is why, as a first step, the Institute is calling for governments to audit existing comprehensive curriculum materials currently available to Australian teachers, including those offered by Australian publishers, to identify critical coverage and quality gaps.
"We consider that it is critical that teachers have access to high-quality, comprehensive curriculum materials," she said.
"To meet this bar, commercial and not-for-profit publishers of curriculum materials should ensure their materials are evidence-based, coherently sequenced to build student knowledge across units of study and years of learning, and comprehensive so that they provide ready-to-use and adapt materials right down to the lesson-level [including lesson plans, embedded assessment, and instructional guidance for teachers]."
Dr Hunter said the Institute's report illustrates these features using high-quality international examples that have been subjected to rigorous quality-assurance and/or independent evaluation.
"There would be significant benefits for Australian teachers and students if the most robust international examples were adapted for the Australian context, which could be done relatively quickly and cost-effectively with government support."