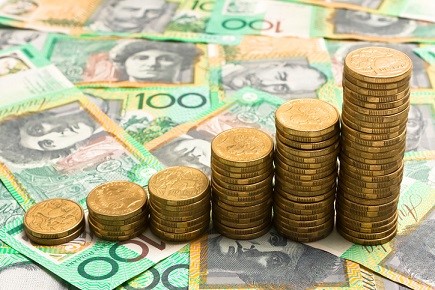 Seventy-two percent of voters in key marginal seats think public schools underfunded, a new poll by the Australian Education Union (AEU) has revealed.
According to the union's figures, the overwhelming majority of voters in 18 key marginal electorates believe federal funding for public school is too low and that funding should be increased straight away.
This means that the issue of school funding could be a key federal election vote decider, with 83% of respondents stating that public school funding is "very important" or "fairly important" to how they will vote.
The poll comes as the AEU launches its national campaign today to demand fair funding for public schools.
Dozens of principals, parents, teachers and union officials will descend on Parliament House this morning to meet with caucus groups and members of parliament about the impact that the Federal Government's Gonski 2.0 funding model will have on schools.
Marking the occasion, AEU federal president, Correna Haythorpe, said that Prime Minister, Malcolm Turnbull, had "started a new funding war".
"In 2018 and 2019 we were going to see the biggest ever investment of funding in public schools by the Commonwealth Government, an investment that would have fundamentally transformed the education that children receive in our schools," Haythorpe said.
"Instead, the Turnbull Government cut almost $1.9bn from public schools in 2018 and 2019 and their school funding changes will leave 87% of public schools below the agreed Schooling Resource Standard by 2023."
Haythorpe said the AEU would be ramping up its campaign with social media, outdoor advertising and targeted action in 18 marginal Federal seats including door knocking and phone banks.
However, Federal Education Minister, Simon Birmingham, said the Federal Government was "taking more responsibility than ever before for funding government schools".
"The AEU's so called polling failed to inform voters of the record and growing funding that is already going to Australian schools, including public schools," Birmingham said in a statement provided to The Educator.
"We've outlined a clear plan that boosts investment in public schools from $6.8 billion last year, to $7.4bn this year, $8bn next year and $13.3bn in 2027. Labor's vague funding promises don't outline which schools in which states get what amount of money past 2019."
Birmingham said that under Labor, the Commonwealth had contributed just 10.8% of the funding for public schools in 2009/10.
"Under our plan we're growing that to 20% and states, as the majority funder for government schools, provide the remainder," he said.
"What share of government school funding will Bill Shorten commit from the Commonwealth? Will Labor guarantee even-handed treatment of the states or will some states lose out under Shorten compared with others?"
Related stories: