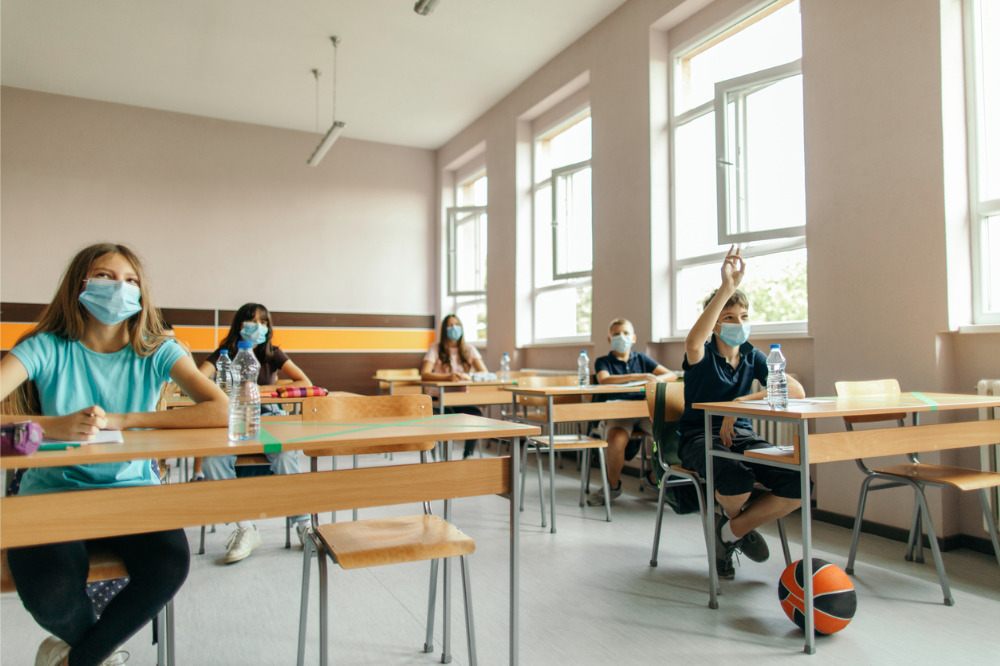 Australia's chief medical officer Paul Kelly recently hosed down concerns about the risk of the Delta strain to children's health by saying there was "very little evidence anywhere in the world that severity has increased" in childhood infections.
Research from the National Centre for Immunisation Research and Surveillance (NCIRS) also claims that most children diagnosed with COVID-19 during the current outbreak – including those who caught the infection in schools and early childhood settings – experience mild or no symptoms, with just 2% requiring hospitalisation.
However, a new survey of 6,804 young people aged between 11-17 shows that up to 1 in 7 children may have symptoms linked to the coronavirus months after testing positive for COVID-19.
The study was carried out by researchers from University College London and Public Health England and involved one control group, numbering 3,065 who had positive results in a PCR test between January and March, and another group of 3,739 young people who tested negative over the same period.
The researchers found that those who tested positive to COVID-19 were twice as likely to report three or more symptoms 15 weeks later than those who had tested negative.
Among those who tested positive, 14% reported three or more symptoms such as unusual tiredness or headaches 15 weeks later, compared with 7% reporting symptoms by that time among the control group.
The researchers said that while the findings suggested as many as 32,000 teenagers might have had multiple symptoms linked to COVID-19 after 15 weeks, the prevalence of long COVID in the age group was lower than some had feared last year.
"Overall, it's better than people would've guessed back in December," Reuters quoted Professor Terence Stephenson of the UCL Great Ormond Street Institute of Child Health, as saying.
The authors said that any decision to extend vaccination to 12-to 15-year-olds in Britain was unlikely to be based on this study as there was not enough data on whether vaccination protects against long COVID.
"We are getting increasing evidence on the safety of the vaccine in the 12-to 15-year-olds and that's more likely to be taken into consideration," Liz Whittaker, a paediatrician at Imperial College London, told reporters.
In Australia, children aged 12 to 15 years have been eligible to book an appointment for COVID-19 vaccinations since 13 September.
This comes after the Australian Technical Advisory Group on Immunisation (ATAGI) announced that it has given the green light for the Pfizer vaccine to be administered to all Australians in the age group.
"Vaccination against COVID-19 is recommended for all individuals from 12 years of age, extending the current recommendation for those aged 16 years and older," ATAGI said in a statement.
"A two-dose schedule using Comirnaty (Pfizer), the only vaccine currently registered for use in Australia in this age group, is recommended."