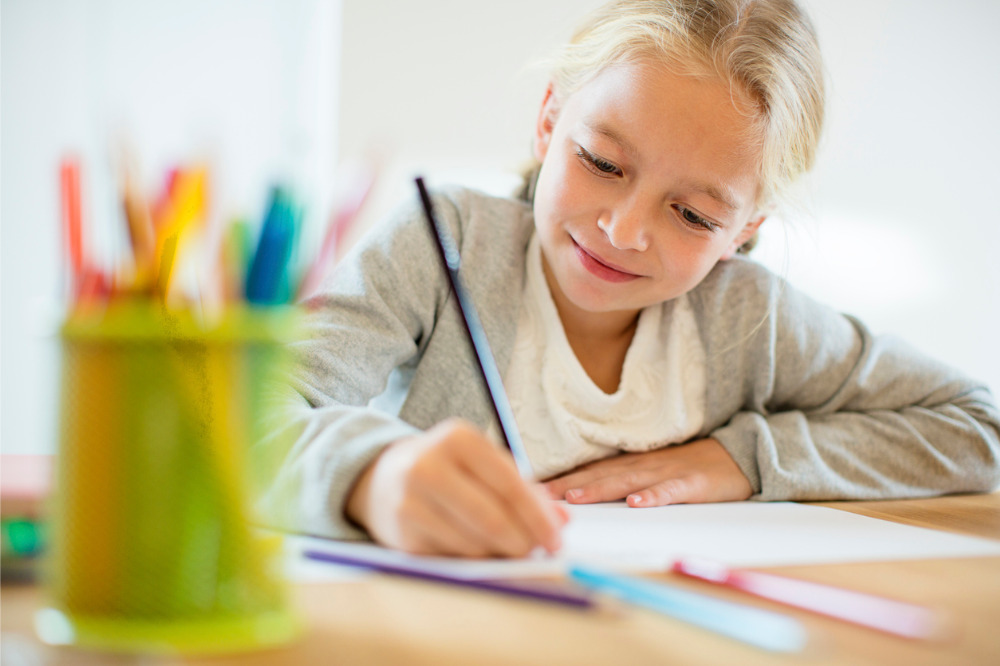 As research about the COVID-19 pandemic's impact on students' academic outcomes continues to trickle through to schools, system leaders and policymakers, the focus is turning to the process of forging a viable path forward.
However, even before the pandemic began spreading and disrupting our way of life, a large number of students were struggling to achieve the benchmark in a number of core subjects.
One of these is writing, which 90% of longitudinal NAPLAN data shows underperforms every other domain, year on year.
According to the latest NAPLAN results, about 10% of Year 7 students, 7% of Year 5 students and 3% of Year 3 students are not meeting the writing minimum standard – a standard that is already so low that some argue it should be scrapped altogether.
These findings highlight the importance of early intervention when it comes to encouraging children to take a greater interest in writing and improve their outcomes.
One initiative that has shown remarkable success in achieving this is The Seven Steps to Writing Success program, which has shown to raise NAPLAN data by 1-3 levels within a single year.
As students struggle with stress and anxiety caused by the COVID-19 pandemic, collaboration between educators and students around learning strategies is becoming increasingly vital.
The program's creator, Jen McVeity, says that that while teachers have always planned out their writing (and other) curriculums, they are now sharing those plans, making them more transparent to both students and parents.
"Students have a much better idea of where they are heading and parents are more informed too," McVeity told The Educator.
"This period of remote learning has encouraged many students to step up and take control of their own learning, which is an exciting opportunity for them".
McVeity said while this has presented its challenges for students and teachers, it will ultimately have benefits for both.
"That being said, remote learning has also highlighted the importance of being together in the classroom," she said.
"This past term, we've seen teachers utilise online platforms and training in ways they haven't needed to before. It's wonderful to see Seven Steps and other organisations adapting to this medium, so students can keep learning the core skills of writing and remain engaged – online or in the classroom".
The 'permanent impact' of the new normal
McVeity said the shift back and forth between digital and face-to-face learning will have a "permanent impact" on the way teachers work.
"They have shown an incredible ability to adapt to the changing landscape and to utilise digital tools which will filter through into face-to-face teaching," she said.
"For example, our online platform, Seven Steps Online, has seen an increase in downloads for planning resources during this pandemic. Over 25,000 teachers have been a part of our online community".
McVeity said teachers are adaptable and resourceful, so there's a larger audience in the digital space these days.
"The first release of our Online Workshop sold out very quickly," she said.
"In our blog, we wanted to highlight how much teachers have learned during the pandemic and how it is still equally applicable in the classroom".
McVeity said it is important to cater to both online and classroom learning, and this is why Seven Steps' approach is transferable to both.
"As with most organisations, we're learning and adapting too. We inspire teachers and teachers inspire students. This hasn't stopped due to COVID-19, which is encouraging," she said.
"Teachers will always care about student literacy - and they know we have their backs. There's a strong community and sense of belonging in education, which we're proud to contribute to".