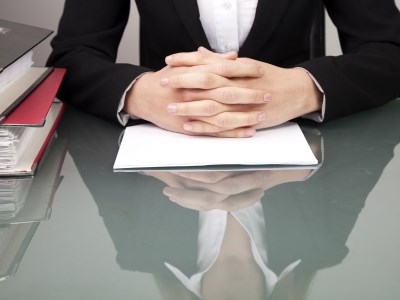 Below, the Australian Council for Educational Leaders (ACEL) CEO, Aasha Murthy, tells The Educator about how the organisation is enhancing principals' professional development opportunities in 2017 and beyond.


What can you tell us about how ACEL is strengthening the educational leadership of principals currently and in the year ahead?

We are doing four conferences this year. The first one will be on the topic of well-being and how to improve support for school leaders. In June, we held a disability leadership summit, which focused on leadership within environments of students who are impacted by disability. Two weeks ago, we held an early childhood leadership conference, involving leaders in the early childhood sector. Finally, in October, we have our flagship national leadership conference, which involves over 1,200 people. This focuses on all aspects of educational leadership.

Some of the speakers at the conference, being hosted by NSW Premier, Gladys Berejiklian, include experts such as Pasi Sahlberg and Ben Walden. We are constantly looking for people who can both deliver on the needs of leaders but also expand on the thinking, the world we live in and the pace of change. Schools operate in a world that is incredibly complex and moving fast, so we want to make sure that the content we put out is not just current but also future-focused.


What are some of the most high-demand areas of PD that principals are requesting help with, and how is ACEL assisting in this way?

Delivering student outcomes is the big ticket thing for principals, because that's what education is ultimately about. However, if you look at this purely through the lens of leadership, then you have needs around managing change, for example. Then there is the area of innovation, where principals seek to be at the cutting-edge of educational technology and practice. A lot of the workshops we run are applicable to teachers as well as principals, and generally there are teams who come to these events, but the role of the principal is often how to improve teacher practice to improve student outcomes. This is an area we're constantly looking at how to help them improve.

We've all seen the statistics showing that outcomes are not improving despite more money pouring into schools. This is something principals are very aware of, and are asking what they can do, so we're helping them with this. One important thing to remember is that ACEL is an independent, cross-sectoral voice and organisation that is not tied to or funded by any political group, and that puts us in a very unique position of influence and trust among school leaders.


What does educational leadership in Australia look like compared to other OECD countries?

Australia's Federal system brings several challenges with it. Where you've got a one-system approach like Singapore or Finland, there is a unity of purpose. However, in Australia, there is the complexity of having a federal system with different bodies funded by the Federal Government. Then you have the state systems which each have their own way of approaching education. This makes it different for education leaders, particularly if they're moving states. However, if you take this out of the equation and look at it further up, the big trends in almost all of the schooling systems are around greater autonomy for school leaders.

More autonomy means principals have a greater degree of freedom to pick certain things that can improve your school. The advantages are greater agency for principals to introduce various programs and initiatives to improve their schools. ACEL is a great organisation for principals to be a part of for this, because what all events and conferences do, apart from the specific areas of learning they promote, is the networking opportunities they provide. This isn't just about school leaders connecting with other school leaders, but for teachers and principals to connect with academics and thought leaders – and that brings tremendous value to schools.