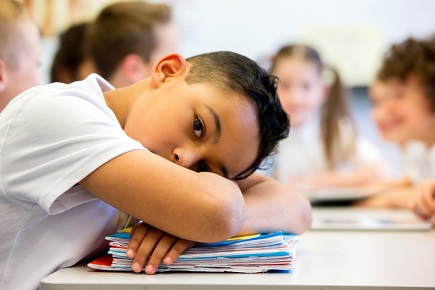 A recently published Deloitte report is calling for more research to guide policymakers amid the move to review Australia's school system.
Deloitte Access Economics' report, titled: 'Unpacking drivers of learning outcomes of students from different backgrounds', highlighted an ongoing issue Australia's education sector continues to face – that students from lower socioeconomic status (SES) are more than a year behind their richer peers in terms of academic progress.
The report, which looked into the quality of education of students who are low SES, Indigenous, or from regional and remote areas, also found that these students' educational outcomes are heavily impacted by teaching quality, class environment as well as school leadership in terms of in-school factors.
Federal Education Minister Dan Tehan said Deloitte's report made it clear that "everyone in education can influence the factors at their disposal to make a positive impact on a student's education".
"The Federal Government doesn't run schools or employ teachers, but we are providing record school funding, backed by reforms to teacher training that will life student outcomes," Minister Tehan said.
"We are also asking the states to make improvements a part of the Quality Schools Package".
Out of the $310bn in recurrent school funding, the Federal Government pledged to give $69.7bn for schools in regional and remote parts of the country from 2018 to 2029.
This is in addition to the $169m already invested to implement the Teacher Education Ministerial Advisory Group's recommendations to improve student outcomes, which include imposing stricter measures on training future teachers.
"Our Government will [also] establish a national institute that will build a strong evidence-base to help improve student results and teaching practice," Minister Tehan said.
Should policymakers successfully bridge the gap between reginal students and the national average, Deloitte said this could generate up to $35.8bn to the economy over the next 60 years. Lifting up the Indigenous students is expected to bring in another $58.8bn over the same period.
The study came out shortly after a fresh round of debate among policymakers on scrapping ACARA, AITSL and even NAPLAN – which is still scheduled to fully transition online by 2021 – as Australia's education sector braces for oncoming reforms in its architecture.
The Sydney Morning Herald reported that the government instead is mulling over the creation of a more streamlined authority, "the Australian Curriculum and Teaching Services", which will be reporting the state of teaching quality directly under state and territory ministers.
This way, ministers are directly responsible for whatever happens to their respective education systems.
How to craft better policies
Deloitte's report also proved timely, as it intended "drive further work in the development of supporting policies designed to improve outcomes".
Among the implications noted in the study were forming policies which particularly target specific subgroups such as delivering English language support for student from a culturally and linguistically diverse background and considering the prior student achievements.
"In this context, further research and policy may seek to focus more on understanding the extent and variation of learning growth for all students in Australian schools," the study read.
"This may also consider the adjustments that are required to be made by teachers and schools to effectively include students in learning, given their unique background and environment."
Noting that there are also limitations to their own study, Deloitte also recommended improving Australia's broader evidence architecture "to enable more sophisticated observational research",