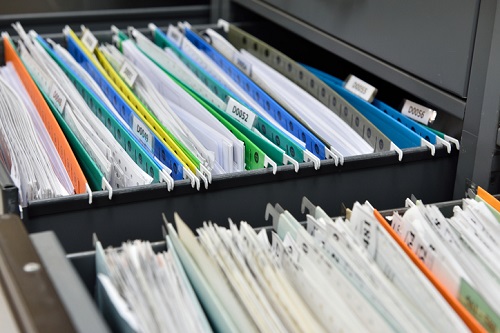 NSW principals have responded to proposed sweeping changes to the state's curriculum, saying any change to attainment levels or progressions needs to be "very carefully considered".
On Tuesday, the NSW Government released the interim curriculum review, which includes a renewed focus on maths English and science.
Another key recommendation of the review was to reduce the number of subjects covered and focus less on exam preparation. This according to the report's author, ACER CEO, Professor Geoff Masters, would address the issue of the curriculum being "too lockstep in nature".
"Teaching and learning in the senior secondary school are perceived to be overly focused on examination preparation, maximising the ATAR and university entrance," Professor Masters wrote.
"[The curriculum] is insufficiently focused on equipping every student with the knowledge, skills and attributes they will require for further learning, life and work."
Principals back a cautious approach
The NSW Secondary Principals Council (NSWSPC) welcomed the review, saying the consultation "correctly identified that the current curriculum is overcrowded and becoming increasingly so."
However, the Council's acting president, Craig Petersen, said that while it makes sense for schools to focus on personal growth, policymakers should be careful "not to trade one system of lockstep progression for another".
"Any move to attainment levels or progressions needs to be very carefully considered," Petersen said.
"It is quite clear that, whilst the HSC has served most students well for many years, there are an increasing number of students for whom the HSC and ATAR are no longer fit for purpose."
The Council is backing a "a cautious approach" to restructuring senior school, saying it is critical that any changes are carefully considered and do not cause unintentional damage or disadvantage for students.
"Vocational education is clearly a priority area, and it is appropriate that this gets particular attention," Petersen said.
"Once the report is finalised, it is imperative that adequate resources and time are allocated to enable schools and teachers to enact any reforms."
Petersen pointed out that re-writing and developing new resources for teaching programs is "complex and time-consuming".
"Teachers will need appropriate professional development to ensure that any changes are implemented consistently across the state," he said.
"It will be important to ensure that parents and the broader community, including the tertiary sector and employers, understand the nature and extent of any change. There is nothing more valuable to a parent than their child, and it is critical that teachers get the support they need to get this right."
NSW Teachers Federation president, Maurie Mulheron, welcomed the report but also voiced caution over aspects of the proposed broad reform directions outlined in the report.
"We need to ensure that we do not jettison the strengths of the existing NSW curriculum, which is one of the finest school curriculums in the world," Mulheron said.
"We need to ensure that we do not narrow future life opportunities for children by narrowing the scope of what might be learnt in our classrooms."
Mulheron added that the Federation is willing to explore a range of processes in Years 11 and 12 in addition to exams only and consider the major project in senior years.
'The risks might be substantial'
Dr Rachel Wilson, an expert in educational assessment from the Sydney School of Education and Social Work, said that while bold reform is needed to the state's curriculum, personalisation shouldn't necessarily be the top priority.
"We should ask ourselves if personalisation is what we most need in this day and age – or, given current challenges with polarisation and segregation of society, should we instead be focussing more on shared experiences and collaborative learning?" she said.
Dr Wilson pointed out that while talk of 'personalised learning' has been around for decades, there is no system that has adopted it in the scale and manner proposed in the review.
"We know that learning progressions can help structure and drive personalised learning, but we don't know how having individual students follow them will change the dynamics and classrooms and schools -– and the risks might be substantial," she said.
"By contrast a mountain of research suggests that Australian system reform should focus on addressing inequities in the system, building and supporting teacher expertise and providing uplifting and inspiring social opportunities for students to learn and grow together."
Professor Masters has been asked to submit a final report before the first half of 2020.