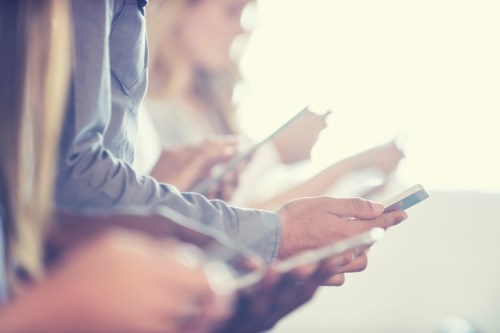 The Educator recently spoke to Adair Donaldson, director of national firm Donaldson Law, a prominent Australia lawyer in the area of sexual harassment and assault, prevention education and safer workplaces.
Donaldson and his team deliver training programs and educational workshops around Australia to change the way we view sexual harassment and bring about cultural change for future generations.
Donaldson's strategy with these workshops is encouraging thought provoking discussion so that people are being challenged about their practical understanding of the law.
He says that regardless of their age or level of experience, people are "invariably shocked by the greyness of the law" and how a split second poor decision can have life altering consequences for them, their families and their careers.
Part of the training Donaldson delivers involves discussing sexual harassment and issues around consent. To make sure the training is current, he recently decided to address the #metoo phenomena, which he said has sparked "a major revolution".
"You cannot read a newspaper or open a news feed without there being some sort of reference to it," Donaldson told The Educator.
"It is credited with empowering women to come forward and bringing down powerful men, who were finally called out for their behaviour. People have championed the #metoo movement as being so important that it will change future generations."
However, Donaldson said there is bad news for people who believe this will be the case.
"The theory is that if we educate them now in relation to what the law is, they will then have the confidence to seek help if they do start being subjected to inappropriate behaviour whether at university or during their employment," Donaldson said.
"It was a lively discussion. Then I asked the question: "Who can tell me about the #metoo movement and what it is?" There was dead air."
Donaldson said a few hands went up to say: "Wasn't it that gross movie producer?"
"I was stunned. I had taken for granted that given the viral nature of "#metoo that these young women would be well versed and have a view on it," he said.
"In some ways, I was relieved that the younger audience were blissfully unaware of the hype surrounding the #metoo movement. It meant that I could now educate them on the proper legal way of addressing inappropriate behaviour, without having to dispel the myth that a hashtag was a legitimate method to confront sexually harassment."
However, Donaldson said it came as wake-up call.
"We can go on talk shows creating discussion, we can have viral hashtags and create twitter storms, but at the end of the day, we are not breaking through to those that should be our target audience if we are to ensure that our future young men and women understand the law in relation to sexual harassment and consent," he said.
"Education to me remains the key. I am not talking about a polarising gender agenda or where very well-intentioned psychologists and counsellors are telling parents and kids how to be better people with better values."
Donaldson said that while this has its place, the most important thing schools need to address now is to ensure children are aware of the legal consequences of their behaviour.
"We need to teach these kids that there is a right way and a wrong way of dealing with sexual harassment," he said.
"We also need to practice what we preach.
Related stories: